30 Years Of Experience. 30 Minute Response Time!
Water Damage Specialists Yorba Linda, California
Facing a flood damage disaster in Yorba Linda, California?  Or just a plumbing problem?  For anything affecting more than a few square feet you need professional water damage restoration services to prevent ongoing deterioration such as mold, warping and decaying wood, and disintegrating drywall.  Regal Restoration Masters is ready with certified technicians and top-notch equipment for all types of water damage restoration, including mold removal and sewage cleanup.  Every hour counts, so we can be at your Yorba Linda site in just 30 minutes 24 hours a day 365 days a year to rescue your building and your belongings.
Reasons to Choose Regal Restoration Masters
We've been serving Yorba Linda homeowners and businesses since 1989.  That's nearly 30 years of experience in providing high-quality full-services from assessment through final cleanup.  Independently owned and operated, our water damage specialists are certified in cleaning and restoration specialties and have all the latest equipment.  And of course we're fully insured and properly licensed.
We accept all insurance companies and work directly with them for streamlined recoveries and claims processing.  We'll also bill them directly and can even help with your deductible.  Water-damage claims can be particularly complex, and we know exactly what mitigation steps and documentation to provide, including details on the source and time of water intrusion and mitigation steps taken.
Water Damage Restoration in Yorba Linda
Whether from a winter storm or a burst washing machine hose our water restoration services get rid of wetness and dampness before they have time to do harm.  Most likely by the time you see a problem water has ready made its way into the sub floor, up inside walls, and into the framing.  A natural rate of evaporation, even during Yorba Linda summers, can take weeks to get deeply-soaked moisture back down to safe levels.  But our water damage restoration services do that in just a few days.  Here's an outline of that process.
Visual inspection and tests with sensitive and accurate moisture meters.
Creation of a site-specific drying plan with schedule and goals.
Dry surfaces with vacuum water extraction equipment.
Dehumidify to pull out deep-down moisture for complete structural dry out.
Mold and odor removal.
Water damage repair.
Water Damage Restoration
It doesn't take knee-deep water in your Yorba Linda home or business to count as flooding that needs water damage specialists.  ANSI/IICRC standards (https://www.iicrc.org/standards/iicrc-s500/) call for specialized drying techniques whenever more than a few square feet of carpet are wet ("Class 1").  With a larger amount of water affecting one or more rooms and working its way upwards in walls (Classes 2, 3, and 4) specialized equipment is required for faster and more aggressive drying.
Plumbing and appliance failures release sanitary water (IICRC Category 1 or 2).  What most people think of as flooding involves a ground water source filled with bacteria, fungi, and viruses (Category 3).  So in addition to pump out, debris removal, and repairs flood damage restoration often calls for expert disinfection.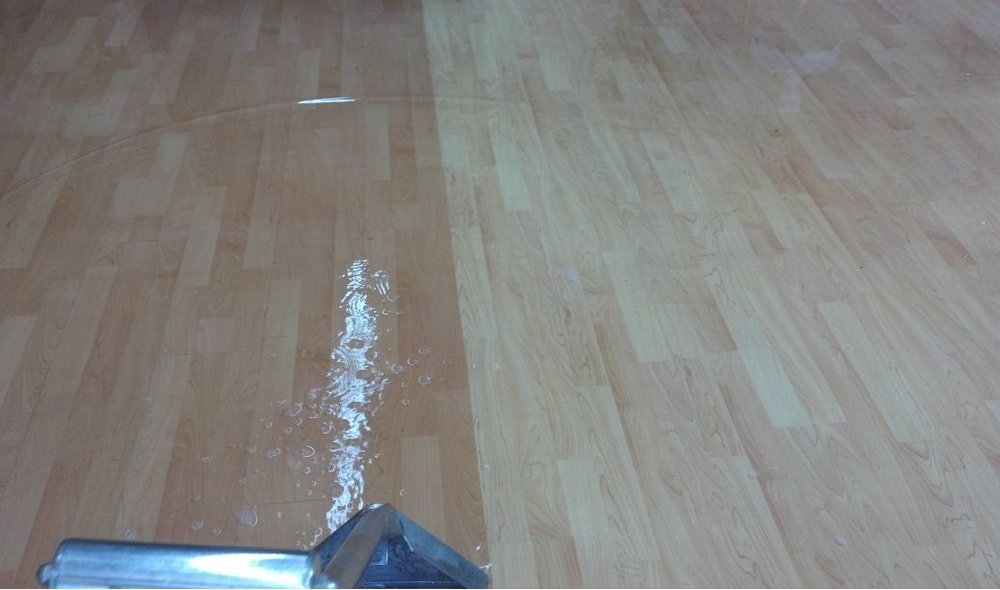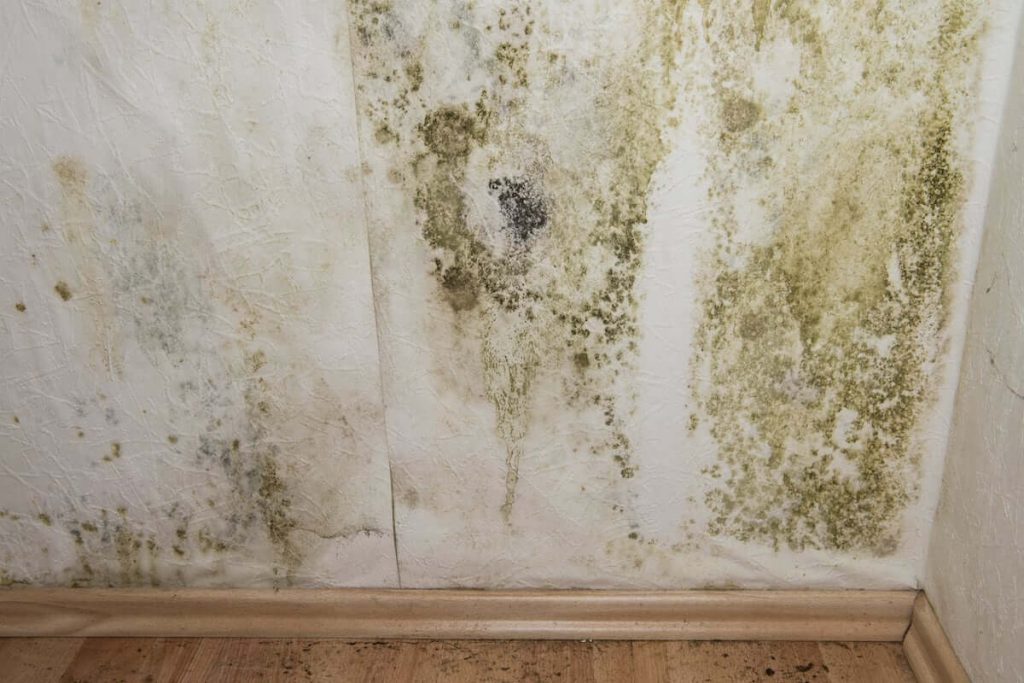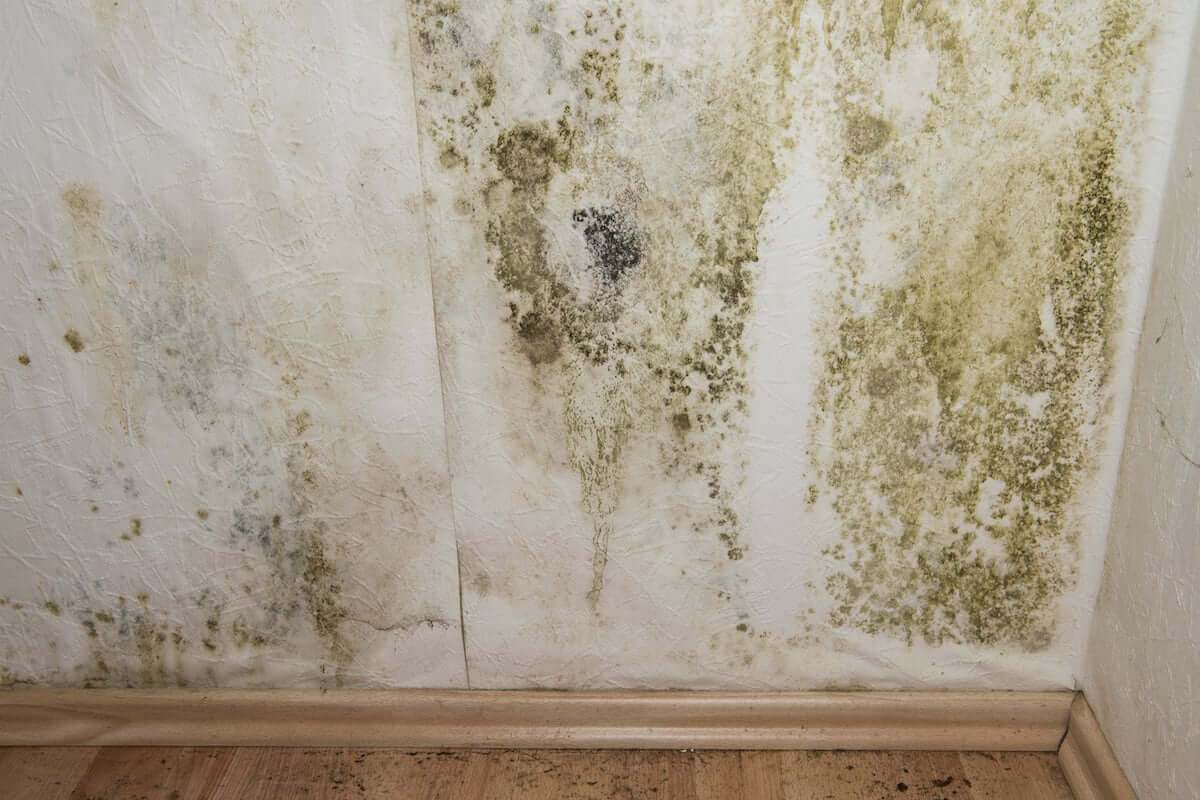 Mold Remediation
Mold isn't just a matter of appearance — it damages building materials and leads to sometimes serious health problems.  In fact since it's happy to grow in complete darkness you might not see it at all.  But it still poses those same hazards, and spreads easily.  And it loves Yorba Linda's mild climate.  It's also important to keep in mind that black mold isn't the only toxic species.  Other colors can be toxic too.  So the EPA urges homeowners and business owners to bring in professionals for anything larger than about 3 feet across (https://www.epa.gov/mold/mold-cleanup-your-home).
We're a licensed mold removal company and follow EPA guidelines and OSHA requirements as well as ANSI/IICRC S520 and R520.  Here's an outline of our mold remediation procedures.
visual inspection and moisture measurements along with air and surface sample tests as needed
identify and remove the source of moisture
photographic and written documentation for insurance purposes
protection against the spread of spores, allergens, and toxins during work
spore and mold removal through approved methods
crawl space, carpet, and air duct cleaning as needed
apply anti-fungal treatments
drying and dehumidification
odor removal
damage repair
proper disposal of hazardous wastes
Yorba Linda Sewage Backup Removal
You clearly want sewage cleanup to be done and over with as soon as possible.  But due to the very real disease risks, decontamination and sanitation are paramount.  It takes a lot more than sewage extraction and bleach to leave everything safe and hygienic.  Here are the key steps we take.
expert assessment
containing liquids along with isolating and ventilating the area to prevent the spread of airborne disease organisms
sewage removal down the sewer line or by vacuum sewage extraction
cleaning, disinfecting, and sterilization by certified antimicrobial specialists
sewage damage repairs
proper transportation and disposal of all wastes
Yorba Linda Natural Disaster Preparation
The city's web site is a great starting point for pretty much everything you need to know disaster preparation at http://www.ci.yorba-linda.ca.us/index.php/city-services/em.  Besides planning and emergency kits it covers AlertOC sign-up, evacuation routes, and no-cost CERT training.  That's all very worthwhile, especially when you consider that the Yorba Linda region experiences an average of 1 wild fire a year and some 3-4 floods each year.