30 Years Of Experience. 30 Minute Response Time!
Granada Hills, California Water Damage Restoration Services
Is your Granada Hills, California home or business property caught in a water damage disaster?  Regal Restoration Masters is a single flood damage company you can count on to take care of everything:  water damage restoration, mold remediation, sewage cleanup, and more.  Our certified technicians and state-of-the-art equipment are ready 24 hours a day for a fast recovery, minimizing or even eliminating any further deterioration.
Regal Restoration Masters
In 30 minutes you'll have 30 years of water damage restoration experience at your Granada Hills doorstep.  We don't know of any other company in the area that has that level of service.  Of course we're a properly licensed and insured restoration company, and maintain a current California general contractor's license as well.
Premium Services
Our clients have appreciated our top-quality work, attention to detail, and outstanding customer care for decades.  Regal's highly trained water damage specialists are experienced and certified in a range of services such as cleaning and drying, microbial remediation, mold removal, and odor removal.  And we provide them with the latest technology in the industry to assure the very best results.  Our highly skilled crews are also available for flawless water damage repairs and even major reconstruction.  Everything's ready 24 hours a day, 7 days week, 365 days a year.
Insurance Issues
Our goal is always to restore your home or business to pre-loss condition as quickly as possible.  We understand how confusing homeowner versus flood policies can be, so we also bring our experience into play in dealing with your insurance company.  Our staff understands their documentation and mitigation for coverage and we'll bill them directly to help smooth the claims process.  Combined with our technical expertise and outstanding customer care, you'll have the peace of mind that comes from knowing that you've hired true professionals and that things will be back to normal soon.
All insurance companies accepted!
Our Water Damage Restoration Services in Granada Hills
Depending on the amount of water and the degree of contamination you may need some or all of our services.  Make no mistake, even a seemingly small mishap such as a plumbing problem can lead to significant destruction if not thoroughly dried quickly enough.  Any sort of flooding makes its way underneath flooring, wicks up inside of walls, and penetrates into the structure itself.  Progressive secondary harm such as mold, warping wood, and crumbling gypsum board gets going in as little as one day, and becomes more and more severe with time.  Natural evaporation can take several weeks or longer, even in Granada Hills' warm and dry weather.  But expert water damage restoration services can completely remove all excess moisture in just a few days.  Here's how we do it.
Mold Remediation
Poor ventilation, water leaks, and flooding can all lead to a need for mold removal here in Granada Hills. There are several things to keep in mind.  1) A type of fungus, mold actually prefers the dark so you could have a major health hazard that's completely hidden behind cabinets or shower stalls, under flooring, or within walls.  2) Not all black molds are toxic, but there are hundreds of toxic varieties that aren't black.  3) Even when mold is dry and dead its spores easily spread on the faintest air currents, ready to cause problems elsewhere.
That's why mold removal should only be performed by licensed technicians like ours.  Our specialists start with indoor air and surface testing.  Following all regulations and guidelines they'll isolated the affected area, activate microscopic HEPA filter air scrubbers and negative air-pressure exhausts, then complete thorough mold remediation following industry best practices.  Abatement also includes non-toxic anti-microbial treatments and air duct cleaning.  Following regulations, we dispose of everything as hazardous waste.
Structural Dry Out
But complete water restoration requires a lot more — building structural dry out.  We'll deploy special-purpose blowers, spot heaters, and refrigerant dehumidifiers to turn those weeks of natural evaporation into just a couple of days.  We frequently measure the moisture content of key building materials (not just room air humidity) so that we can make adjustments for a maximum drying rate and not stop until those readings are down to safe levels.
Sewage Damage Clean Up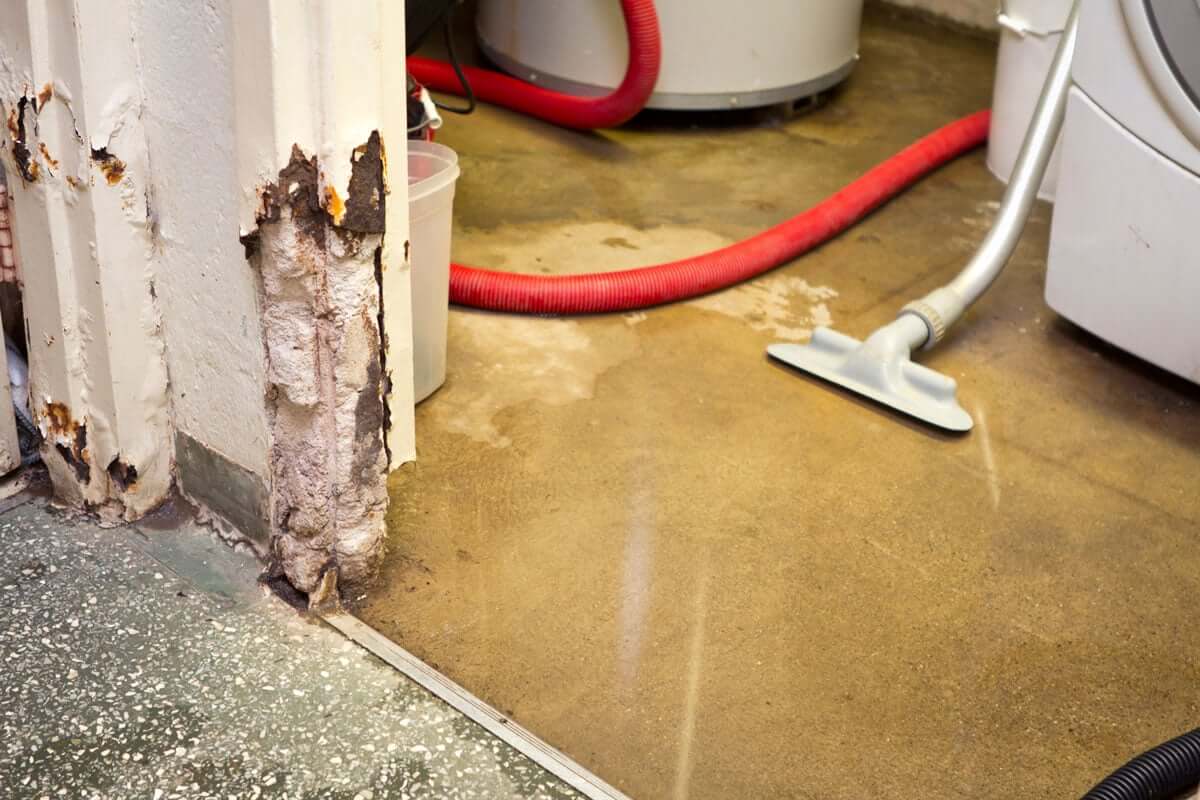 Whenever there's any sort of sewage backup extraordinary worker protection, cleaning, and disinfection procedures are necessary.  In dealing with a sewage backup any items that come in direct contact that can't be sterilized must be disposed of.  Pathogens frequently become airborne, so sewage cleanup includes isolating the affected area and following all Granada Hills ordinances along with state and federal regulations for the transportation and disposal of wastes. That needs to be followed by water damage restoration services.
Odor Removal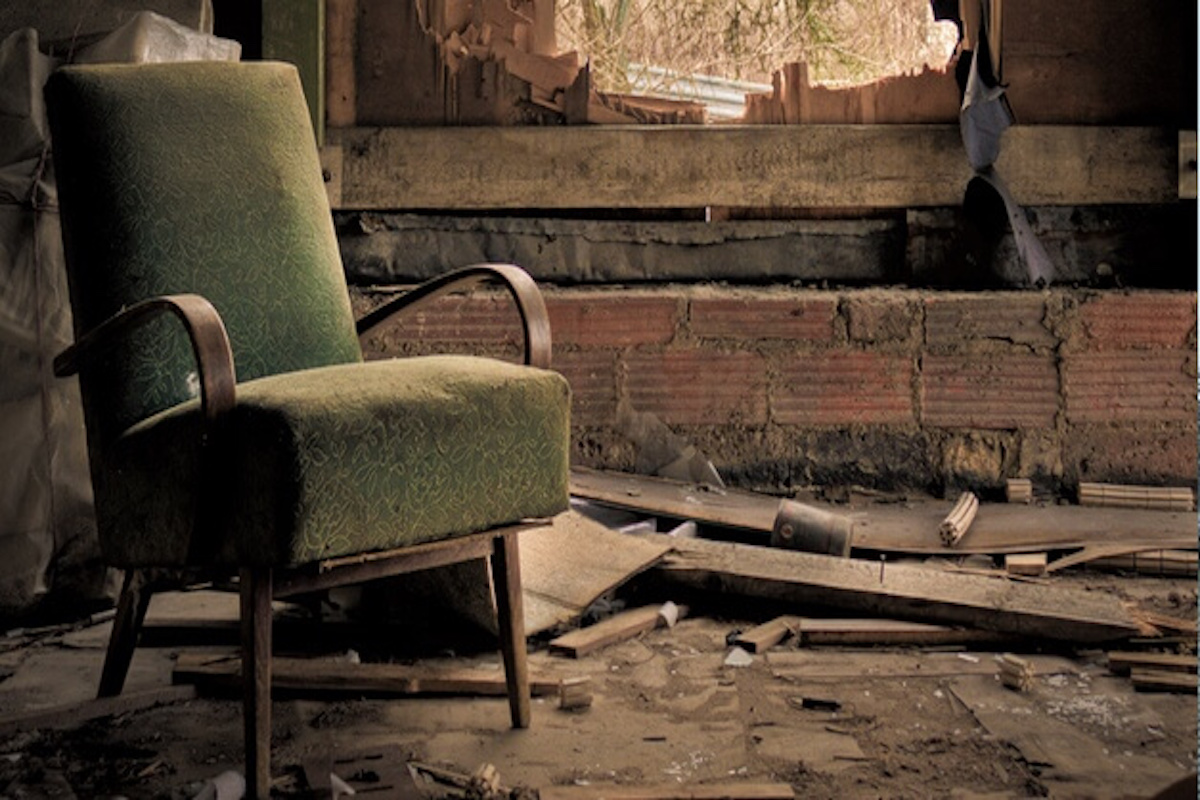 Bacteria and mold can live well beyond building surfaces where even the best of cleaning methods can't reach them.  Rather than temporarily masking smells (that almost always return) we neutralize them.  Our thermal foggers and ozone generators reach deeply into the structure itself to safely and harmlessly break down odor-causing compounds for a permanent solution.
Water Damage Repair & Reconstruction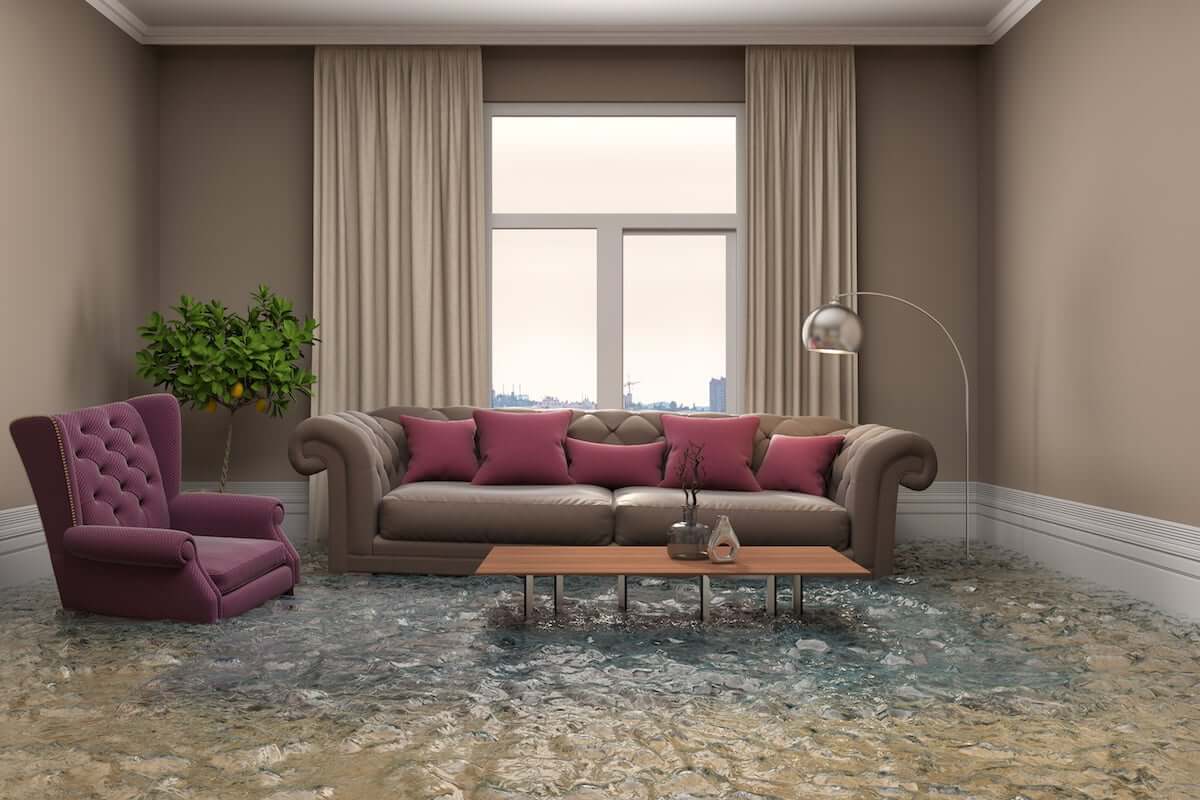 If your disaster has resulted in extensive flood damage it may be necessary to demolish and reconstruct parts of the building.  Our experienced and highly skilled crews can take care of whatever you might need.  Be that flawless building damage repairs, replacing flooring or roofing, framing, interior and interior walls, electrical, plumbing, and so on.  You don't need deal with any other company, so there's absolutely no finger pointing.
Granada Hills Disaster Preparation
Another disaster could strike at any time.  Many of our clients follow through with a thorough plumbing and site inspection, but natural catastrophes can still happen.  As noted at http://www.usa.com/granada-hills-ca-natural-disasters-extremes.htm, there were 142 floods between 1950 and 2010 within 50 miles of Granada Hills.  But there's actually a disaster event that you can look forward to.  Check out the annual free fair at http://www.valleydisasterfair.com/.