Hospital Water Damage Restoration Experts Since 1989 Schedule Now!
Hospital Water Damage Recovery
Just about any leak or flooding at a healthcare facility quickly escalates into a major issue.  You can count on our hospital water damage experts in Los Angeles to be there in 30 minutes any day of the year, 24 hours a day.  As noted by the EPA, wet areas must be completely dried within 24-48 hours to avoid the need for mold remediation.  That's also the time it takes for damage such as warping wood and crumbling drywall to set in.  Our water damage restoration crews with certified technicians and the latest in technology can take all that off your agenda.  With sanitation specialists we can even take care of sewage cleanup to meet medical facility standards.

Water Damage Restoration Services for Medical Facilities
Our experienced, highly-trained, and certified technicians are always ready to address the event-specific details of cleaning and drying in your disaster restoration plan of action following ANSI/IICRC S500 standards.  Wherever possible we'll work to keep unaffected areas safe and in full operation.
A full service water damage restoration contractor, here are the key procedures we can provide.
Inspection and Recovery Planning Starting from source identification and damage assessment we'll establish goals, checklists, and schedules integrated with the rest of your disaster management and recovery team.
Containment With all appropriate personal protection equipment our crews will isolate areas with pre-existing biohazards, sewage contamination, and water damage to restrict the spread of waterborne and airborne pathogens along with water itself.
Disinfection and Bio-Remediation Our applied microbial remediation technicians will treat with disinfectants and biocides, and supervise cleaning.
Debris Removal Regal's crews will remove debris along with any porous materials affected by mold or were damp for an excessive period of time.
Hard Surface Cleaning and disinfection complete the restoration for many building surfaces.
Water Extraction Our high-performance vacuum equipment removes the maximum of near surface water for faster drying of porous building materials.
Structural Drying and Dehumidification By deploying the right mix of air movers, refrigerant dehumidifiers, and dryers our technicians quickly achieve complete structural dry out to block hidden mold and progressive hidden damage.
Odor Removal As needed our crews will deploy foggers, ozone generators, and/or hydroxyl generators to break down odor compounds well beyond surfaces for complete odor neutralization.
Structural Repair and Reconstruction Our construction crews can also take care of any repairs, demolition, and reconstruction you might need.  We can also treat any salvageable flooring, furnishings, linens, and curtains.
In brief, we take all the healthcare hospital water damage recovery steps needed to prevent further destruction.  That also provides the quickest route to certification for occupancy after significant flooding.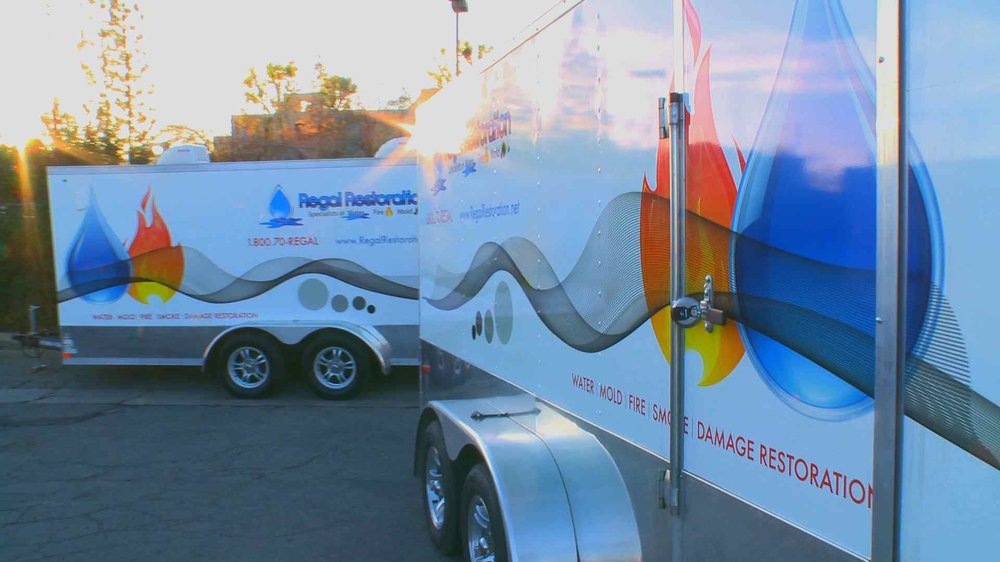 Hospital Water Damage
Any water incident at a healthcare facility can be quite serious, with mold or standing water posing significant hazards for children, the elderly, and the immune compromised.  If the facility itself is part of a flooding disaster, affected areas must be brought back into operation as quickly as possible to handle the increased influx of patients.  But you already know that, and have included it in your disaster restoration plan.
When needed, we're ready to be your healthcare or hospital water damage management and restoration crew, ready to shoulder a great deal of the burden in meeting requirements concerning mold, spores, bacteria, moisture levels, and more.  As noted by the CDC, in-house staff can handle many incidents.  But with larger areas (above 32 square feet), standing water, or long periods of high humidity, specialized equipment and highly trained technicians are called for (http://www.cdc.gov/disasters/reopen_healthfacilities.html).
You have a host of highly specialized lab, medical, and electronic equipment and devices to deal with along with a zoo of regulations and agencies — CDC, EPA, FDA NIOSH, OSHA.  And you may well be scrambling to re-establish storage and sterile areas.  So let us handle all aspects of water damage restoration.
Superior Sanitation
Our own in-house experts assure the utmost in hygiene all along the way.  Whether independent issues or part of a larger disaster, Regal also has extensive experience in mold removal and sewage damage cleanup.
  Mold Remediation
Whenever there's visible evidence or a suspicion of hidden mold growth, our licensed mold remediation specialists can complete a visual inspection along with taking air and surface samples for testing.  If there is indeed a problem, isolation with plastic sheeting and negative air-pressure exhaust along with running HEPA air-scrubbers are essential in preventing the spread of spores, toxins, and contaminants.  Following EPA and OSHA regulations and guidelines our crews will perform thorough mold and spore removal through techniques such as wet vacuuming, damp wipe, and HEPA vacuuming.  Those wastes along with any removed porous materials will be transported in sealed containers and  properly disposed of.  We'll follow through with further decontamination and abatement, including duct and HVAC system cleaning for spore removal.
  Sewage Backup Cleaning
For any sewage contamination, in hospitals or other commercial facilities, our microbial specialists understand and follow all industry best practices (not to mention regulations) for sewage cleanup, transportation, and disposal.  That includes sterilizing or disposing of all materials that came in direct contact with sewage, and peeling back the layers such as inspecting and cleaning behind baseboards and trim.  Following IICRC guidelines we'll also apply biohazard practices to other sources of Category 3 water, such as flooding from ground sources and water that has been standing for more than 24 hours.

Regal Restoration Masters
Hospitals and other health care facilities need the best when it comes to water damage restoration.  We bring an unrivaled combination of some 30 years of experience, the latest in state of the art equipment, and 30-minute emergency arrival times.  We always have crews available, and if called upon can work shifts around the clock.  Regal accepts all insurers, and will bill them directly to save you administrative time and distraction.  And we would be happy to work with you on pre-incident planning.