30 Years Of Experience. 30 Minute Response Time! Serving All Los Angeles
Los Angeles, California Professional Water Damage Restoration
Have you suffered water damage in Los Angeles, California?  The experts at Regal Restoration Masters can be at the site in 30 minutes for a thorough inspection and recovery plan.
Our crews and certified technicians can then provide water damage repairs and reconstruction along with whatever specialized services you might require:  water damage restoration (including extraction and structural drying), mold remediation, sewage damage cleanup, and odor removal. So there's no need to worry about coordinating multiple contractors and making sure that everything is being done properly.  We're ready 24 hours a day, every day of the year.
Why Is Immediate Water Damage Restoration Is So Important?
Within hours, if not minutes, water makes its way past flooring into the sub-floor and starts wicking upwards inside walls.  With a significant amount of water even the inner structure such as wood framing soon becomes wet.  It takes a lot longer for that dampness to fully evaporate — weeks, and in some cases even a month or more.  But starting with the very first day it's causing harm.
Besides promoting the growth of mold, bacteria, and viruses it causes sheetrock to fall apart, wood to warp and split, and metals to corrode.  And much of that can be out of sight.  Simply put, the sooner everything is dry the less damage there will be to repair.
The Institute of Inspection, Cleaning, and Restoration Certification (a world-wide non-profit leader) specifies treatment guidelines based on the amount of water (Class) and the degree of contamination (Category).
Class 1  With only part of just one room affected and at most a small area of wet carpet, ventilation along with lifting the carpet may be adequate.
Class 2 When one or more rooms are affected with wet carpet it's likely that water is also wicking upwards in walls and reaching the structure.  Extraction and structural drying are a necessary part of water damage restoration.
Class 3 With carpet and other flooring saturated, maximizing the rate of evaporation is critical.
Class 4 When hardwood and stone are saturated even more aggressive methods are needed.
Category 1 (clean) comes from a sanitary source but should be treated as a health risk after 24 hours.
Category 2 (gray) comes from used-water sources (such as a washing machine or sink), and requires health precautions right from the start.
Category 3 (black) results from natural flooding, a toilet overflow with feces, or a sewage backup and is a major biohazard.
Even small bit of flooding, such as a bathtub overflow, calls for professional attention if it covers more than a few square feet or isn't immediately mopped up.
Why Choose Regal Restoration Masters in Los Angeles?
Fully licensed and insured, we've been in the water damage restoration business for three decades.  Few flood companies can match that experience nor the customer care that goes with it.  And we have the fastest response time in Los Angeles — 30 minutes.  So you'll soon have a seasoned professional at your door for a thorough evaluation and detailed action plan specific to your situation.  Then you'll experience our premium service at competitive rates, quickly getting your home or office back to pre-loss condition and your life running smoothly again.
We're a full-service company, so there's no need for you to hire and coordinate several companies.  You already have more than enough on your mind.  With well trained certified restoration technicians, we're also licensed as a general contractor with skilled and experienced crews for just about any need — carpentry and cabinetry, flooring, roofing, electrical and plumbing, and so on.
Plus we maintain the latest in restoration-industry specific equipment for cleaning, drying, dehumidifying, and deodorizing to give you the very best results.
Insurance Issues
We accept all insurance plans, and will work directly with your insurer to ease the navigation between homeowner, flood, and other policies.  If you don't take the proper mitigation steps against secondary damage claims for those costs are likely to be denied.
Our extensive experience includes insurance company's requirements for documentation and mitigation, helping you with a smoother and faster claims process.  We can even help with your deductible.
All insurance companies accepted!
Water Damage Restoration
We're ready to take care of all of your Los Angeles water damage restoration needs, from a burst washing machine hose to a major urban flood.  That includes handling sanitation for a sewage damage clean up, mold removal, odor removal, repairs, and reconstruction.
Flood Damage For extensive water intrusion our crews provide a rapid pump out.  Then our water damage specialists step in to complete the job.
Sewage Cleanup Meticulous attention to cleaning and disinfection are the watchwords.  That includes attending to areas many people neglect, such as behind baseboards and spaces under cabinets and vanities.  Our microbial remediation experts keep you and your family or employees safe, and our transportation and disposal procedures extend that to the general public.
Water Extraction Our truck-mounted vacuum equipment removes up to two times the amount of near-surface water as ordinary carpet cleaners or shop vacs.  This alone cuts one or more days off the drying time.
Structural Dry Out Getting deep-down dampness out before it can do harm takes a lot of specialized equipment together with expert monitoring and adjustments.  Our arsenal includes refrigerant dehumidifiers, specialized spot heaters, powerful air movers, and instruments that directly measure the moisture remaining in building materials.
All told, we turn weeks of drying (and progressive damage) into just a few days.
Mold Remediation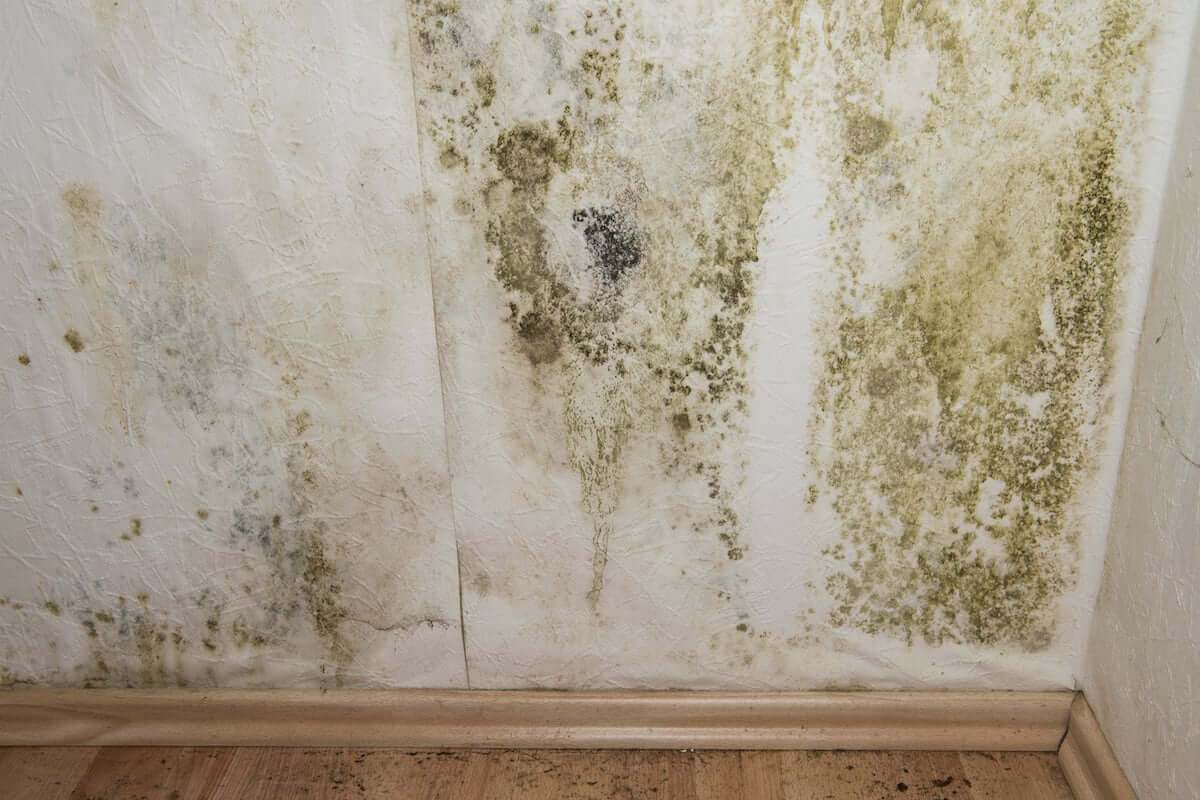 The EPA advises that mold removal must follow a specific checklist, and must be performed only by properly licensed technicians if more than a few square feet.  That's because of potentially very serious health hazards as well as the ease with which mold spreads by tiny airborne spores.  Our licensed crews follow EPA and IICRC guidelines to the letter.  They begin by testing for toxic varieties (there are hundreds, out of the thousands of kinds of fungus), then isolating the work area with plastic sheeting, HEPA air scrubbers, and negative-pressure air exhausts.  Mold removal itself may proceed by a variety of methods (such as chem-wipe and HEPA vacuuming), and affected porous materials must be replaced.  Their follow-through includes further protection against re-growth through air duct cleaning and anti-fungal treatments, and they wrap up with proper disposal of all materials as hazardous waste.
Odor Removal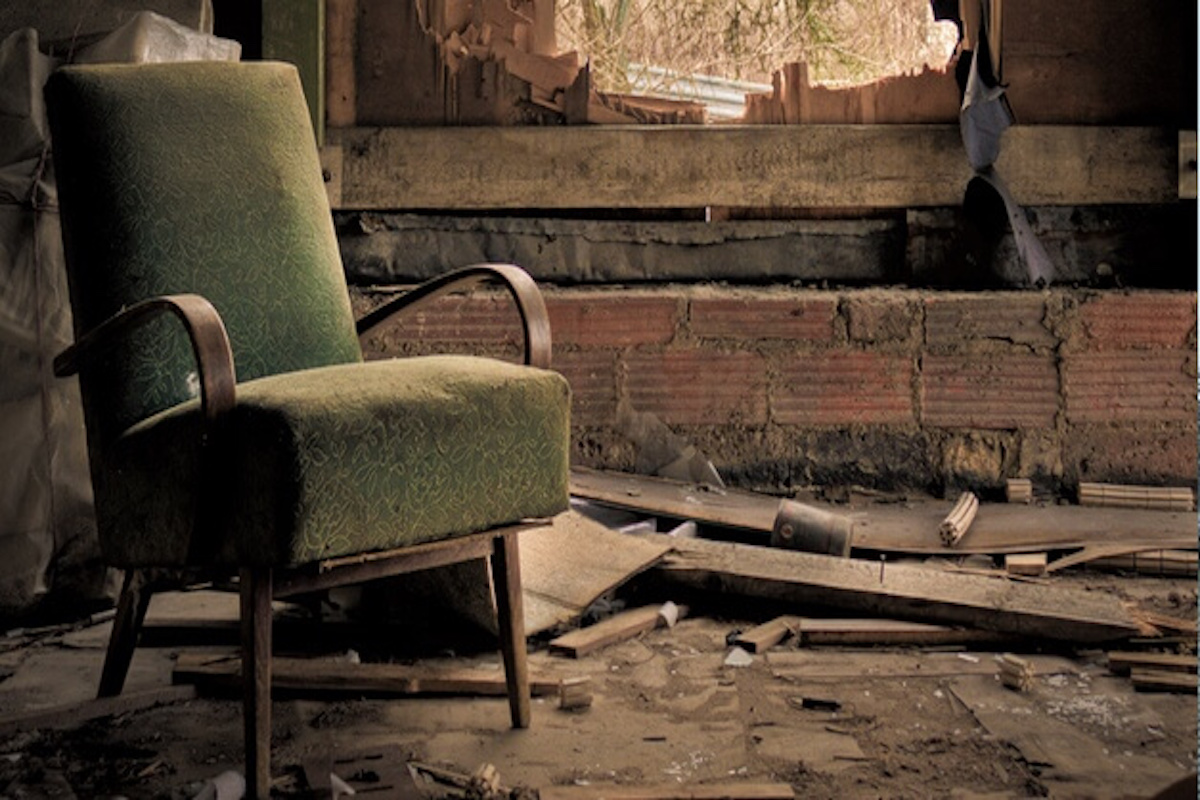 We don't just mask over odors, we completely neutralize them.  The most popular treatments are thermal fogging, ozone generators, and hydroxyl generators.  All three generate vapors that reach beyond surfaces and into the structure itself, harmlessly destroying odor-causing compounds.  Whether bacteria from flooding, musty mold smells, or sewage back ups we'll completely take care of it.
Repairs and Reconstruction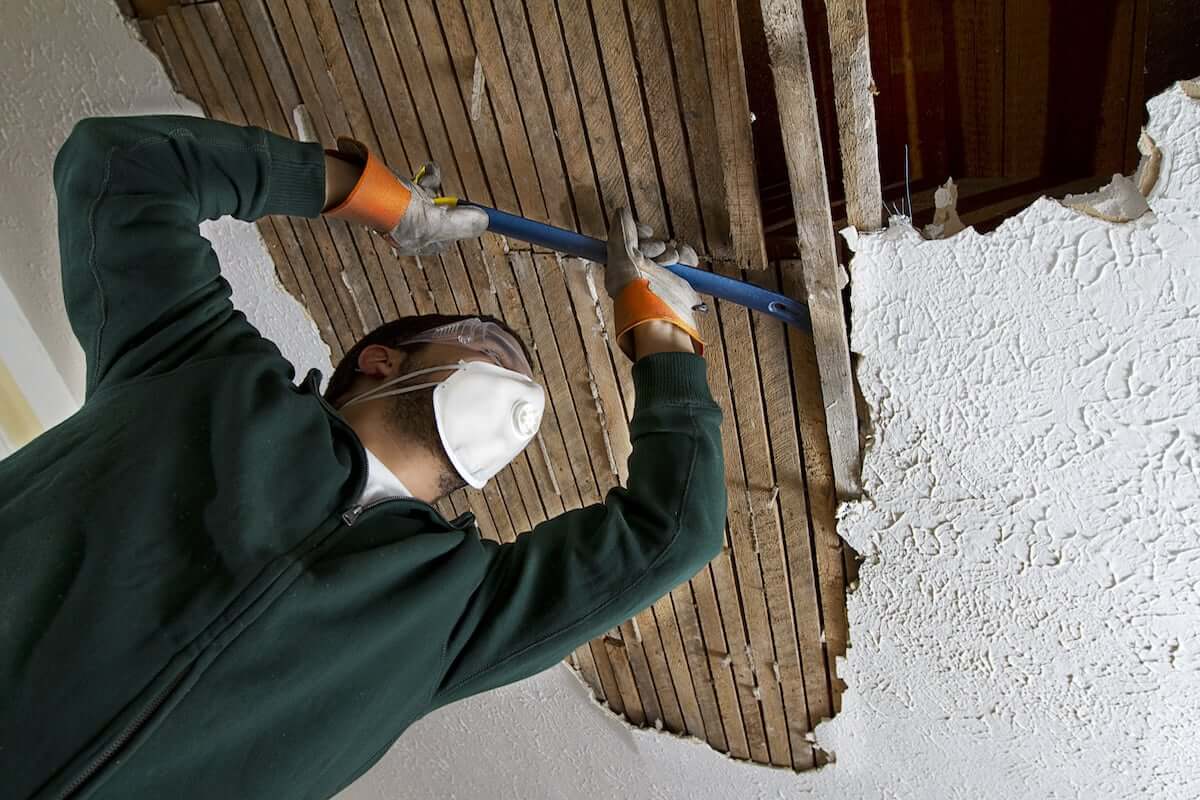 Our skilled craftspeople are experienced in completing repairs that simply aren't noticeable, blending in with the undamaged areas.  In some cases extensive work is required, so our experienced crews are also fully prepared for demolition and reconstruction of damaged sections of your home or business.  Also licensed as a general contractor in LA, we can supply any trades you might need, quite literally floor to ceiling (and beyond) — sub-flooring, flooring, framing, dry wall, exterior walls, windows and doors, roofs, roofing, electrical, plumbing, and HVAC.  And we always finish up our work with debris clean up, haul-away, and proper disposal.