30 Years Of Experience. 30 Minute Response Time!
Commerce, California Professional Water Damage Restoration
Do you need a water damage rescue at your home or business in Commerce, California?  Then you need our water damage specialists to prevent further deterioration and get your daily routine back to normal as quickly as possible.  Whether you're facing devastating flood damage or just a toilet backup, we provide exceptional water damage restoration, sewage cleanup, and mold remediation services.  With anything less you risk secondary harm that insurance won't cover as it was preventable.  Mitigation must begin within the first day, so we're available 24 hours a day with immediate dispatch and prompt arrivals.
Regal Restoration Masters
Properly licensed and insured, we're a full-service company ready to take care of everything from damage assessment to final cleanup for a worry-free recovery.  We've been in business nearly 30 years, building our expertise in just about every situation along with a reputation for outstanding customer service. Regal maintains the latest in state of the art equipment for flood damage restoration and our certified technicians are experienced and highly trained.  As a licensed general contractor our skilled crews can take care of any repairs and reconstruction you might need.
Insurance Issues
Both homeowner and flood damage insurance policies require immediate mitigation against further deterioration, otherwise that subsequent harm won't be covered.  We'll meet those requirements along with the documentation necessary for a smooth claims process.  Regal accepts all insurance companies, and we'll bill them directly so that you won't need to make any up-front payments.
All insurance companies accepted!
Water Damage Restoration
Recovering from a flood or plumbing disaster requires a lot more than just mopping up and making a few repairs.  It's necessary to remove all dampness, including what's made its way underneath flooring, up inside walls, and deeply into the structure itself.  Under natural rates of evaporation that can take weeks or even a month or two, yet destruction is already underway the very first day.  That includes warped, split, and decaying wood, disintegrating drywall, and more.
Our professional services clean, dry, dehumidify, deodorize, and repair affected areas, returning them to safe and like-new condition in just a few days. It all begins with a detailed inspection and tests.  We'll then set specific goals and meet them through frequent monitoring and moisture measurements (not merely temperature and humidity). Procedures are likely to include several of the following, covering building surfaces, the inner structure, carpet, rugs, and upholstery.
flood pump out and sanitization
water extraction with superior-performance truck-mounted vacuum equipment
building structural dry out with an array of refrigerant humidifiers, special-purpose heaters, and high-capacity blowers
mold and odor removal
repairs and reconstruction
Similar procedures also apply to basement flooding as well as to crawl spaces.
Sewage Cleanup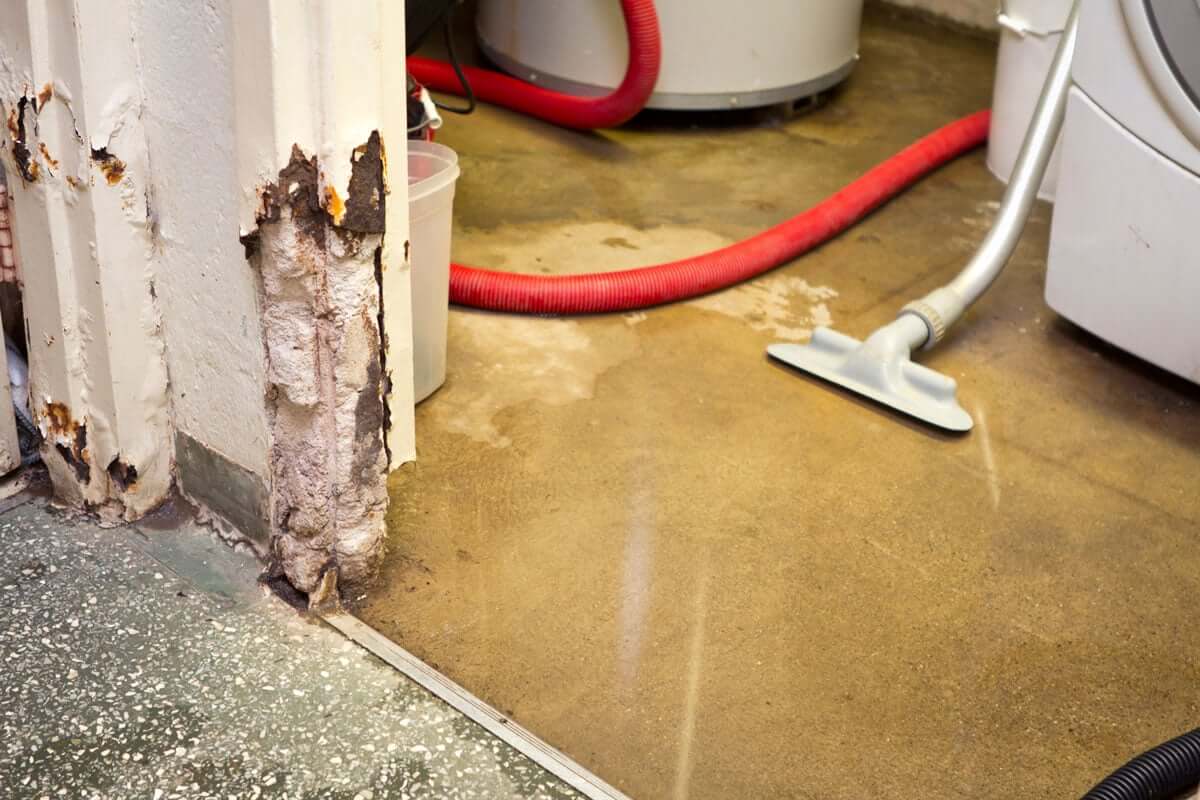 When there's been a sewage backup the name of the game is decontamination and disinfection.  Sewage damage clean up must be exceptionally thorough with attention to details such as areas behind baseboards.  Beyond sewage removal itself, anything that's come in direct contact must either be heat sterilized or thrown away.  Our sewage damage cleanup follows up with dying, odor neutralization, and proper disposal of all wastes.  So let us take care of this very unpleasant, and hazardous, task no matter what the scale might be.
Mold Remediation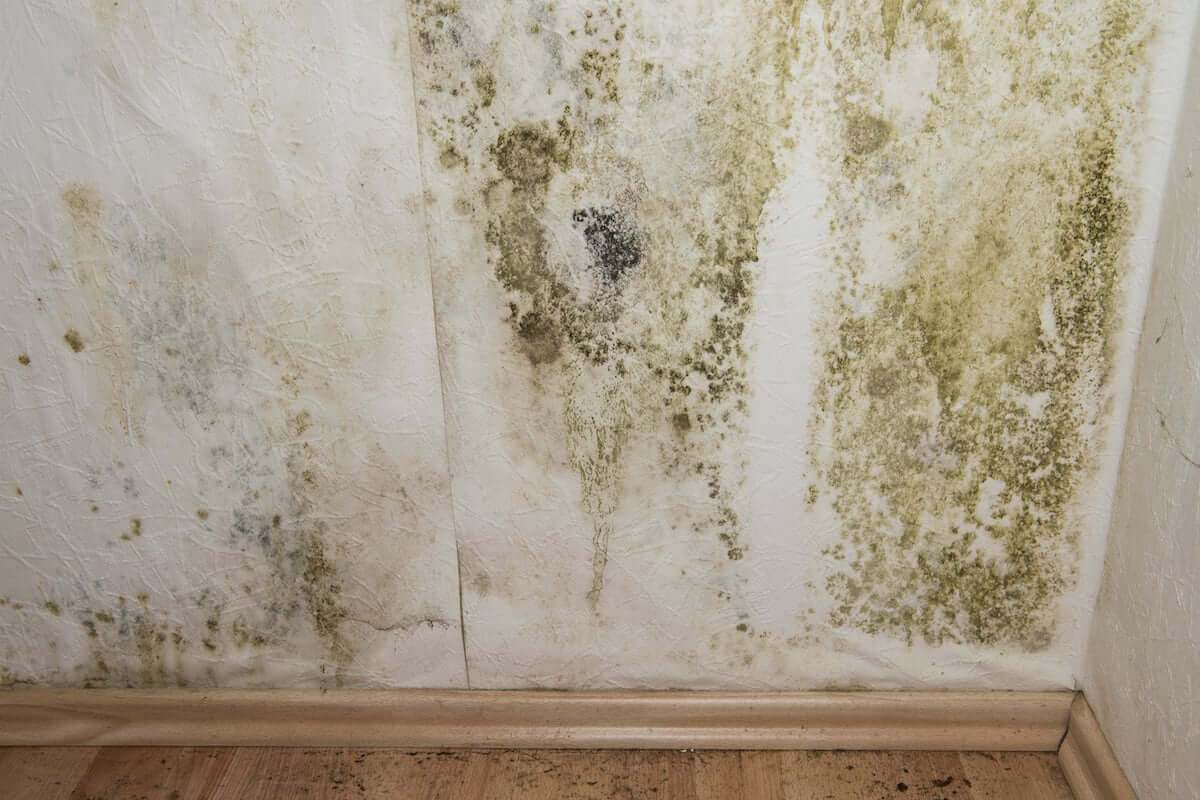 Mold isn't just unsightly.  It poses significant health hazards and as a type of fungus the biggest part of the infestation may be partially or completely hidden.  Except for small areas, the EPA recommends that mold removal be performed by professionals (https://www.epa.gov/mold/mold-cleanup-your-home) due to the risks to health and the ease with which mold spreads through essentially invisible spores.  Simply killing the fungus still leaves toxins, allergens, spores… and removal can spread those throughout your home or business.  Our licensed specialists will take all the recommended precautions (including isolating the work area with plastic sheeting and setting up negative-pressure exhaust fans along with HEPA air scrubbers) before beginning actual mold removal.  Then comes abatement with anti-microbials and air duct cleaning, and full odor neutralization.
Reconstruction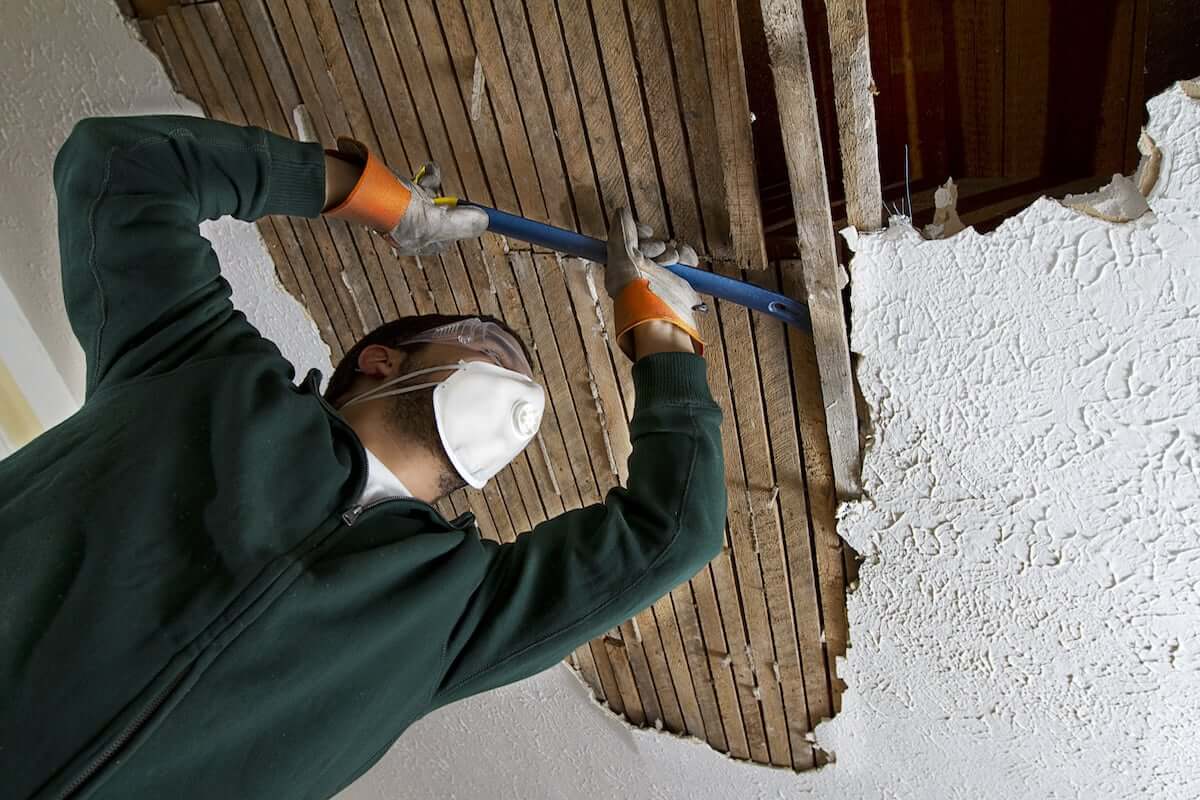 Repairs sometimes aren't enough, and you need demolition and reconstruction for heavily damaged areas.  Our crews can handle that as well, so there's no need for you to be spending time and stressing out over coordinating multiple contractors.  We can take care of flooring, cabinetry, framing and drywall, siding, windows and doors, roofing, plumbing, electrical, and more.
Is All That Really Necessary?
We've stayed in business nearly 30 years by delivering technical excellence and by treating our customers honestly and fairly. We'll explain what's necessary, what's advisable, and what's optional based on the guidelines of the EPA and the international non-profit IICRC (www.iicrc.com).  Their systematization sets drying requirements based on the amount of water.
Class 1 affects only part of one room, with little or no wet carpet, wood, or concrete.
Class 2 affects one or more full rooms with wet carpets. Moisture wicks up walls and reaches the building's structure.
Class 3 saturates flooring, sub-flooring, and walls.
Class 4 saturates even hardwood, brick, and stone.
Their categories determine the level of worker protection and disinfection necessary.
Category 1 comes directly from a clean source such as plumbing, but becomes filled with bacteria, viruses, and fungi after about 24 hours.
Category 2 comes from sources such as as a washing machine and is likely to contain some pathogens and encourages their growth.
Category 3 is an immediate and significant health hazard, with contamination by sewage or soil.
Commerce California
Once we have your home or business back to pre-loss condition we hope you'll take some time to prepare for the future.  As noted at usa.com, over the 60 year period ending 2010 there were 174 floods reported within 50 miles of Commerce.  That's in addition to 181 incidents of heavy winds and 314 other "extreme weather" events — higher than most other Southern California areas.  The City of Commerce uses the Nixle emergency alert system.  You can sign up for their cell-phone notifications and learn a bit about disaster preparedness at http://www.ci.commerce.ca.us/index.aspx?NID=106.