30 Years Of Experience. 30 Minute Response Time!
Orange, California Water Damage Restoration Experts
Think you might need professional water damage restoration?  It takes surprisingly little liquid to cause secondary damage such as mold, swelling and warping wood, and crumbling drywall.  You could see such problems in as little as 24 hours, or it may progress unseen for weeks.  That's because water quickly soaks deeply into the structure itself, and once there can take several weeks to fully evaporate even though surfaces may feel dry.  You can count on Regal Restoration Masters for expert services, including sewage cleanup and mold remediation, that keeps total water damage repairs to a minimum by taking immediate action that prevents the worst.  Our 24/7 emergency teams can arrive anywhere in Orange, California in just 30 minutes to put you and your home or business on the road to recovery.
Why Choose Regal Restoration Masters?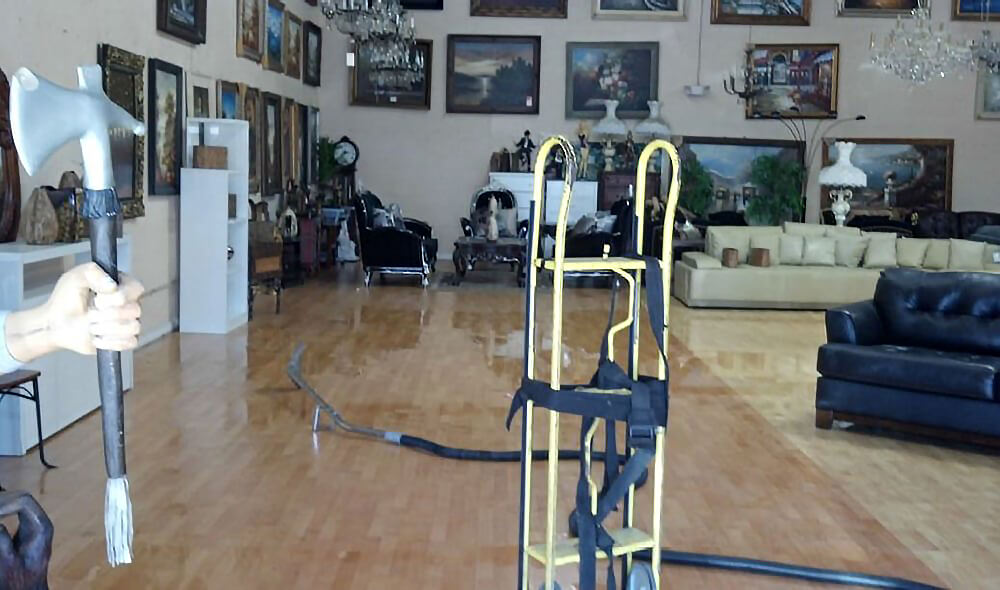 Locally owned and operated, Regal has been serving The City of Orange and other parts of Southern California since 1989.  That's some three decades of experience building superior technical expertise and outstanding customer care.  We're a full service water damage restoration contractor, the only company you'll need to deal with from initial assessment through drying and dehumidifying, repairs, and final cleanup.  Our line up of equipment features the latest in technology.  That combined with ongoing training for our certified technicians means you'll always receive the most efficient and thorough services available. We accept all insurance companies, and will bill them directly so there's no need for an up-front payment from you to get time-critical mitigation and restoration started right away.  We'll also work with them directly for smooth and efficient claims processing.  Starting with the estimate, we'll provide full and detailed documentation including causes, losses, and restoration actions.  That includes making sure that their secondary damage mitigation requirements are met for claims qualifications.
Flood Damage Inspection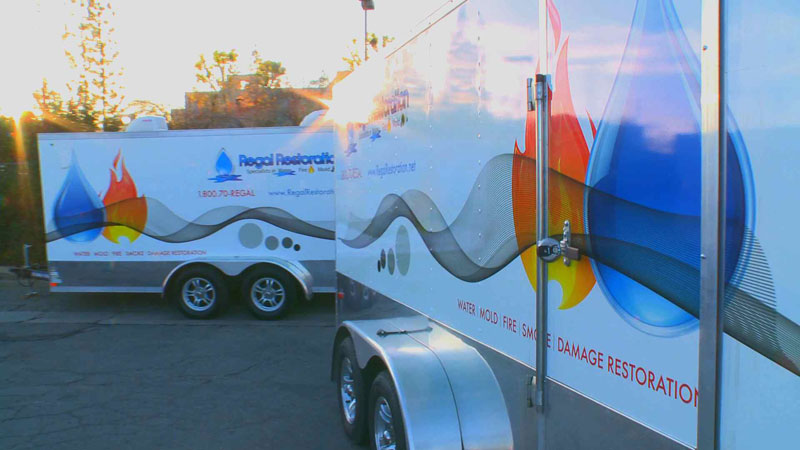 Our expert visual inspection assesses direct harm and damage repair needs for your Orange home or business, creating written and photographic documentation along the way.  Regal determines the extent of drying and sanitation services based on the ANSI/IICRC S500 Standard and Reference Guide (https://www.iicrc.org/standards/iicrc-s500/).  Our worker protection, isolation, and disinfection steps are based on the degree of biological contamination.  IICRC Category 1 is clean, Category 2 is contaminated such as from a washing machine, and Category 3 is grossly unsanitary such as a ground water source or sewage backup.  The details of water removal and drying follow from the amount of water as indicated by conditions during the inspection.  In Class 1 there's little or no wet carpet and only part of one room has been affected.  For Class 2 one or more rooms have soaked flooring, with water wicking upwards in walls and reaching inner structures.  For Class 3 flooring and sub-flooring are saturated, as is at least the lower foot of walls.  In class 4 even less porous materials such as stone are saturated.
Water Extraction
After any pump-out and along with any debris removal, our technicians use specialized equipment (far more effective than even truck-mounted carpet cleaners) for surface water extraction from walls and ceilings as well as from flooring.  We'll lift carpet for direct water extraction from the sub-floor as well.  This quickly lowers indoor air humidity, speeding further drying and protecting building contents from mold and mildew.
Structural Dry Out
To prevent progressive destruction it's necessary to remove every last bit of excess moisture, including that deep within the building's framework.  Doing that quickly enough also requires specialized equipment such as commercial-grade air movers, refrigerant dehumidifiers, and unique heating gear.  Unlike some companies that just monitor room air temperature and humidity, we make direct measurements of moisture levels using cutting-edge edge instruments to better monitor progress, make adjustments, and know with confidence when the task is complete.  We'll also attend to thoroughly drying out crawl spaces.
Water Damage Repair and Reconstruction
As a full service company our flood damage restoration effort can include mold and odor removal along cleaning and disinfecting.  Our technicians certified in cleaning and restoration can also take care of upholstery, carpet and rug cleaning, and other possessions.  With your approval we can also proceed with water damage repairs, even reconstructing heavily damaged floors, walls, or other parts of the building.  With final clean up and haul away your property will be returned to pre-loss condition with nothing left for you to take care of.
Sewage Damage Removal
Natural flooding and a sewage backup are both IICRC Category 3, but sewage removal clearly requires far more attention to sanitation.  Bacteria and viruses quickly become airborne, so sewage cleanup begins with carefully isolating the contaminated area.  After sewage removal disinfection must be exceptionally meticulous, including heat sterilizing anything that came in direct contact.  Further, the transport and disposal of such wastes in The City of Orange must follow strict regulations.
Mold Removal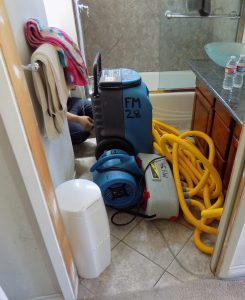 Besides unsightly blotches, the presence of mold often leads to allergies and flu-like symptoms, and some varieties (such as a particular species of black mold) release toxins that can lead to very serious health conditions.  Given that and the ease with which mold spores spread, mold remediation is something serious.  In fact, the EPA recommends that except for small clean ups you should hire a licensed mold removal contractor such as Regal for City of Orange homes and businesses.  You should keep in mind that since it doesn't need light to grow, a much larger problem than you think could be hiding inside a wall, under flooring, or in a crawl space.
That's why our specialists begin with a careful visual examination and testing for black mold and other toxic species.  Work begins by isolating the affected areas and keeping indoor air clean and free of spores with negative-pressure exhaust and air scrubbers.  After thorough spore and mold decontamination our experts will apply safe anti-fungal treatments and attend to any needed drying and repairs.  They will also provide complete odor removal to get rid of any remaining musty odors.
Commercial Water Damage Restoration Services
Our crews have the training, experience, and arsenal of equipment necessary to tackle the scope and special nature of commercial water damage restoration services.  Besides the technical procedures of containment and isolation, we understand the OSHA and health code issues of remaining in partial operation and then return to full occupancy.  And our round-the-clock shift work gets you back in full operation as quickly as  possible.  Our experience includes restaurants, health care facilities, hotels and motels, light industrial facilities, churches and other places of worship, and retail stores.
Is The City of Orange, California Safe?
We love the historic homes of the Old Town District.  But regardless of the nature of your home or business we always do our best to keep building damage to a minimum and recover as many possessions as possible.  There's been some controversy over surveys that put The City of Orange California as among the most dangerous places to live, with local government agencies arguing that such ratings ignore prevention and recovery measures.  But it is clearly true that the local area experiences several times the number of severe weather events as most other places in Southern California.  A total of 2,083 within 50 miles of the city for the years of 1950 through 2010 to be precise.  That includes 320 high-wind incidents, 368 wildfires, and 656 floods (http://www.usa.com/orange-county-ca-natural-disasters-extremes.htm).  You can check out a map of fire, flood, and tsunami hazard zones at http://www.ocregister.com/articles/county-376599-flood-orange.html.