30 Years Of Experience. 30 Minute Response Time!
Bell Canyon, California Water Damage Restoration
Are you facing a flooding problem and want to make sure that your Bell Canyon, California fine home is properly taken care of?  Regal Restoration Masters is ready for immediate remediation 24 hours day, 365 days a year.  We'll put your worries to rest with our outstanding mold remediation, sewage cleanup and water damage restoration services.  Prompt action is critical in preventing further deterioration, not to mention in heading off health hazards.  Without a professional's eye and experience you risk warped and splitting wood in flooring, trim, and even structural framing… crumbling sheetrock… hidden mold… and so on.  Insurance companies require that specific preventive steps were taken in order to cover secondary damage, and those mitigation measures will also get everything back to normal much sooner.
Regal Restoration Masters
We serve Bell Canyon residents with three decades of experience.  As a licensed and insured full service water restoration company, our certified technicians can take care of sewage backups as well as flood damage, mold removal, and odor removal.  They're experienced, highly trained, and have the latest equipment:
high-volume pumps and powerful water extraction equipment for water removal,
refrigerant dehumidifiers and specialized heaters for structural drying,
air scrubbers and negative-pressure exhaust fans for use in mold removal, and
odor neutralizer generators.
Our crews also included skilled craftsmen for your repair and reconstruction needs.
We're ready any time of the day or night for 24 hour emergency services, 365 days of the year.  With the fastest response around, our experts can be at your door in just 30 minutes.  Our professional services assure your peace of mind — you'll soon be back to normal with your home returned to like-new condition.
About Water Damage Remediation
The IICRC (Institute of Inspection, Cleaning, and Restoration Certification, www.iicrc.org), a world-leading non-profit, organizes their training and guidelines around a system combining classes based on the amount of water and categories based on the degree of health  hazard.
Classes
No or only a small area of wet carpet, only part of a single room affected.
One or more rooms affected with wet carpet or other flooring, moisture likely reaching inner structures.
Saturated flooring materials, damp sub-flooring, wetness wicking upwards inside walls.
Even hardwood and stone saturated.
Water immediately makes its way through even tiny openings and quickly soaks into porous building materials.  Enough moisture to cause further harm can linger for weeks or months without aggressive action.  Even Class 1 incidents should have a professional inspection, and classes beyond that clearly call for specialized equipment and services to forestall further deterioration.
Categories
Clean, coming directly from plumbing.
Contaminated (gray) with both nutrients and microorganisms, such as that coming from a dish washer or washing machine
Unsanitary (black) such as sewage backup or a toilet overflow as well as from natural flooding.
Bacteria, viruses, fungi, and other pathogens develop quickly.  By IICRC guidelines Category 1 water must be treated as Category 2 after 24 hours.  Category 3 calls for an antimicrobial specialist, immediate isolation of the affected area, and special protection for work crews.
Insurance Issues
We work directly with all insurance companies, and are thoroughly familiar with those serving the Bell Canyon area.  We fully understand their mitigation and documentation requirements for a faster and smoother claims process.
All insurance companies accepted!
Our Water Damage Restoration Services
After a through assessment and guided by the above characterizations, our water damage specialists will create a detailed water restoration work plan specific to your Bell Canyon home.  It may include any or all of the following services.  Together they turn the weeks and weeks natural rates of evaporation (even if aided by fans) into just a few days.
Pump out standing water along with exhaustive cleaning and disinfection if sewage contamination is present.
Water extraction, removing as much liquid from near the surface of building materials as possible.
Structural drying with unique dehumidifiers and heaters to quickly draw out all deep-down dampness.
Specialized cleaning and disinfecting for building surfaces, carpets, rugs, upholstery, and so on.
Odor neutralization with non-toxic measures that reach throughout the home and into the structure itself.
Mold Remediation
A mold problem whether from flooding or poor ventilation must always be taken seriously for several reasons.  Able to growing the dark, a large part of a mold problem (or the entire problem along with water damage) can remain completely hidden from view.  A type of fungus, they release irritants, allergens, and mycotoxins.  Not all black mold is toxic, but not all toxic varieties are black.  When disturbed they spread by releasing microscopic spores that float freely in the air.
That's why our licensed crews always follow a detailed checklist in performing the following steps.
Inspection, including testing for toxic varieties.
Isolating the work area with plastic sheeting, then using negative-air pressure exhaust and air scrubbers.
Thoroughly removing all growth and spores, including those that may have already spread.
Abatement with eco-friendly antimicrobials.
Neutralize odors.
As many affected materials such as drywall must be removed completely, our crews can also complete repairs, replacement, and reconstruction.
Sewage Damage Clean Up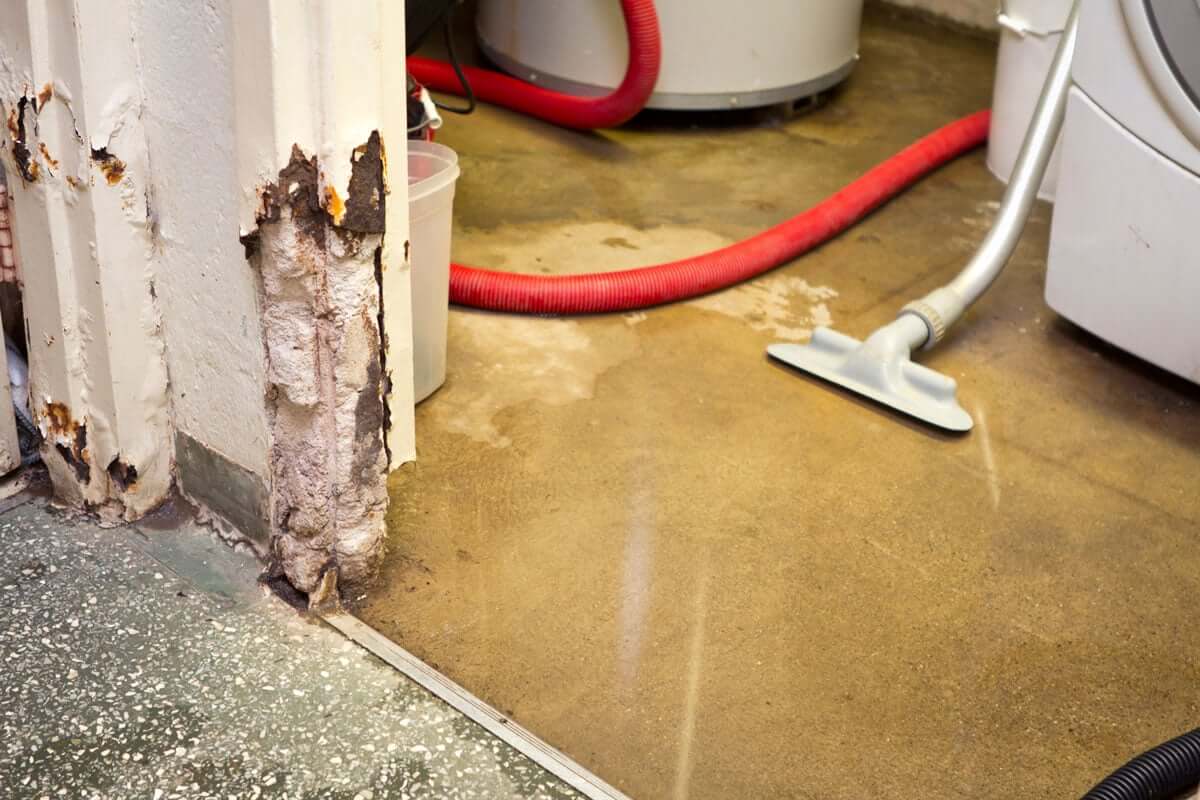 Our certified technicians are also fully prepared to deal with the sanitation, cleaning, and disinfection involved in sewage removal.  We'll also handle transportation and disposal according to local regulations and ordinances.
Odor Removal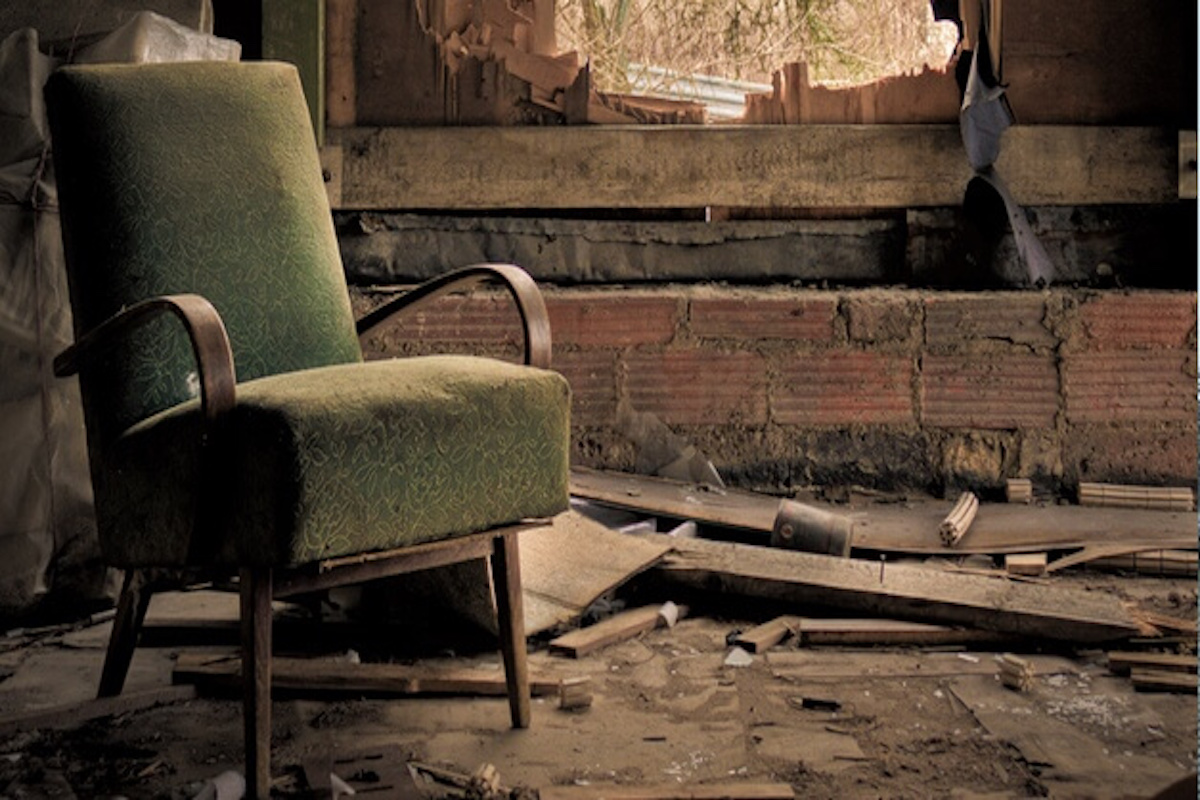 Lingering water, mold, and most certainly sewage often lead to odors that are hard to get rid of.  And efforts at masking those smells are at best temporary.  That's why we have state-of-the-art technologies for reaching into every crack and crevase to break down those odor-causing molecules.  All without harming the building, furniture and other possessions, nor the environment
Water Damage Repair and Reconstruction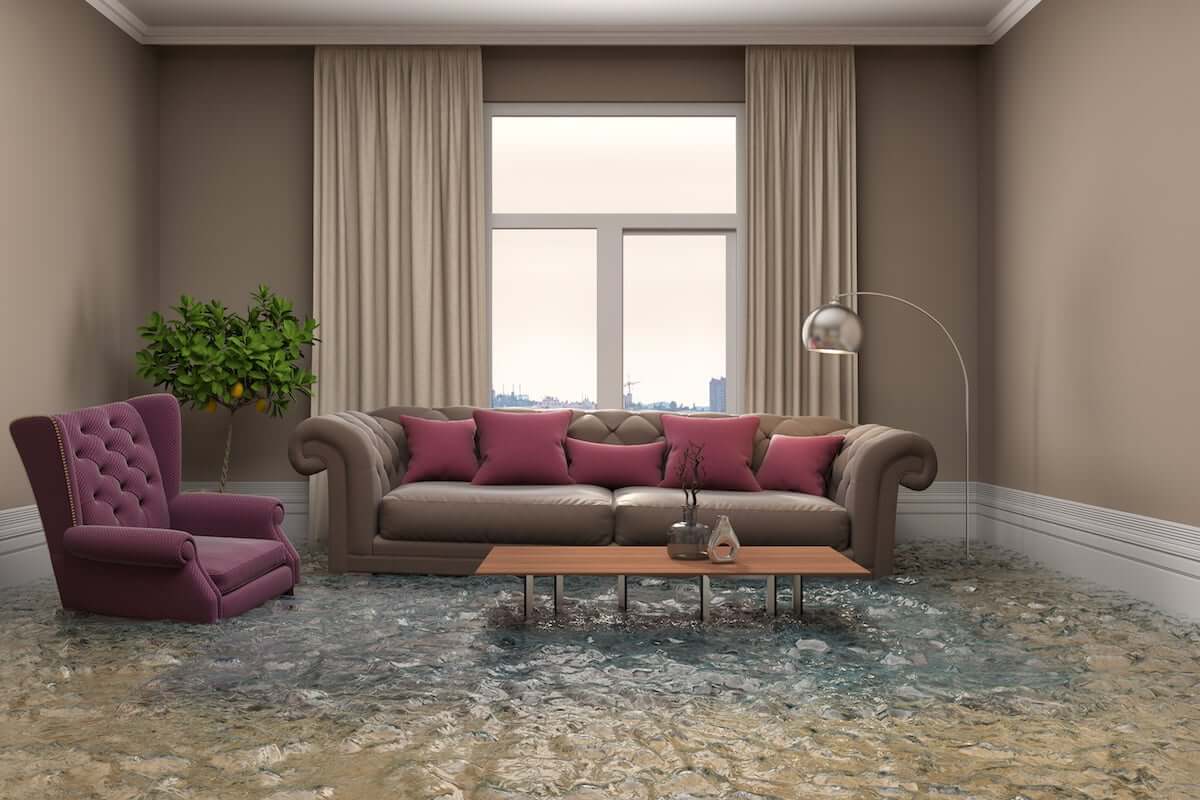 Whatever your repair or demolition and reconstruction needs might be — flooring, roofing, framing, cabinetry, whatever — we're a licensed general contractor with skilled crews ready to take care of your needs however large or small they might be.
Bell Canyon Flooding
The website USA.com reports over 132 significant floods within 50 miles of Bell Canyon between 1950 and 2010 (http://www.usa.com/bell-canyon-ca-natural-disasters-extremes.htm), although But Bell Canyon's gorgeous hillside homes face little risk from that if properly sited and engineered.  But any building anywhere is at risk from disasters ranging from a ruptured water heater to a small plumbing leak.  Our experts will be happy to discuss how you can guard against these problems for the future.