30 Years Of Experience. 30 Minute Response Time!
Water Damage Restoration Oxnard, California
Facing a flooded home or business in Oxnard, California?  Or just a leak that's caused a damp floor or wall?  Either way water quickly goes beyond flooring and into the sub-floor, making its way deeply into the building's structure.  It even travels up into walls, a foot or more above flooding or a wet floor.  That soon leads to mold, drywall sagging or falling apart, and wood warping.  Not just hardwood flooring, but the sub-floor and even structural framing.  It starts in as little as a day, and usually goes on for several weeks.  That's unless you call in water damage restoration professionals such as Regal Restoration Masters with our state of the art equipment and certified water restoration technicians.  We'll put a halt to further destruction in just a few days, and can take care of debris cleanup and repair as well as mold remediation.  Have a smelly sewage backup?  Don't try to tackle it yourself!  Those bacteria and viruses become airborne, and without special training and commercial-grade disinfectants you'll likely still be left with health hazards.  Have a mold problem?  The EPA strongly urges homeowners to bring in licensed mold removal experts for anything more than small cleanups (https://www.epa.gov/mold/mold-cleanup-your-home).
A full-service disaster restoration contractor, Regal is ready for all of that.  The window of opportunity to prevent further deterioration and possibly even major additional destruction can be as little as 1 day.  So our crews are on-call for 24 hour emergency services.  With well-stocked trucks ready to roll we can be at your Oxnard doorstep in just 30 minutes to attend to the building, crawl spaces, and your possessions.
Why Regal?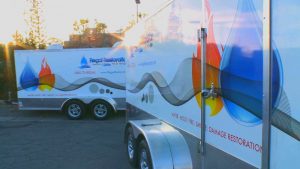 Independently owned and operated, we're a single company you can turn to for all your professional water damage restoration needs.  We've been in the business of preventing further deterioration and quickly getting homes and business back to pre-loss condition for over 30 years.  And our prompt 30-minute arrivals, anywhere in Oxnard anytime 24 hours, a day can't be beat.
Fully licensed and insured, our certified water damage cleaning and restoration technicians along with licensed mold remediation experts are always ready for top-quality emergency services.  In addition to extensive training we provide them with state-of-the art equipment such as refrigerant dehumidifiers, blowers, dryers, air scrubbers, high-performance water extraction vacuums, and electronic moisture meters.  You can count on our expertise to reduce your stress and worry by rescuing as much of your property, including personal and business belongings, as possible.
Insurance Claims
If you have only a standard homeowner or business insurance policy you're probably not covered for storm and other natural flood waters.  Just "sudden" plumbing problems.  But if you live in a flood zone your mortgage lender almost certainly required a flood "rider."  So it's generally advisable to notify your insurance company immediately;  working out coverage and filing claims can come later.
The most important thing to keep in mind right now is that even with a flood rider your insurer won't cover losses that were "preventable."  This means they'll require that specific mitigation were taken before any secondary damage that does occur will be covered.  We work directly with insurance companies to save our clients time and frustration.  So we know exactly what steps they require, and precisely what details in loss documentation they expect for a smooth claims process.
All insurance companies accepted!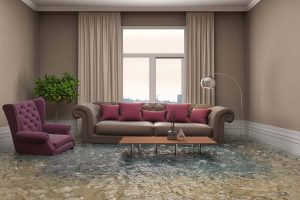 Flood Damage Restoration
All of our services begin with a certified water damage inspector assessing the situation then creating a detailed estimate and plan of action.  For flood damage restoration that usually means mud and water removal, drying, cleaning, disinfecting, mold remediation, deodorization, repairs, final cleanup, and haul away.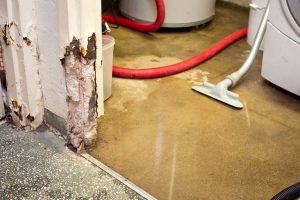 Sewage Cleanup
Any water that's been in contact with the ground is an IICRC Category 3 health hazard, teeming with viruses and germs that easily become airborne.  Although in the same category, a sewage backup calls for exceptional attention to sanitation issues.  Our microbial remediation experts assure that the mess is contained, affected areas are isolated, and proper worker protection is used.  They'll then assure absolutely through cleaning and disinfection and that all Oxnard and other ordinances concerning the transportation and disposal of such wastes are scrupulously followed.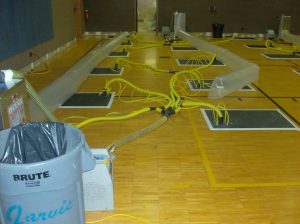 Water Damage Restoration
Bulk water removal and debris cleanup are just the start of the story.  Eliminating excess moisture throughout the building quickly enough requires a team effort and a range of unique equipment.  Surface water extraction gear pulls dampness out of flooring, sub-flooring, and walls.  That quickly reduces humidity that might otherwise lead to mold on furniture and other possessions as well as on those building surfaces.  Our building structural drying uses a variety of equipment to actively pull out deep down dampness as rapidly as can be done.  We'll directly monitor moisture levels frequently, adjusting our approach and continuing until everything's safely dry.
The whole process typically takes 3 to 4 days.  Our services also include specialized rug, carpet, and upholstery cleaning as well as mold abatement, disinfection, and odor removal.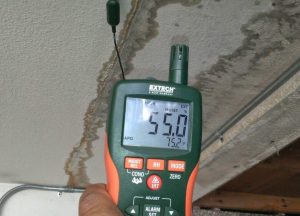 Mold Removal & Odor Removal
Whether the result of flooding or just poor ventilation, mold is much more serious than some unattractive fuzzy blotches.  Possibly growing completely out of sight (it doesn't need light), building occupants may experience a wide variety of allergy and flu-like symptoms, and there is a risk of some very serious conditions from toxic species (not all of which are black mold).  Even dead mold poses serious issues.
Following IICRC, EPA, and OSHA guidelines and requirements, our licensed mold mitigation crews begin with a visual inspection and testing for toxic varieties. We'll take other precautions such as carpet cleaning and air duct cleaning as appropriate.  Our odor removal foggers and ozone generators are also on the ready to completely neutralize musty odors and other smells throughout the building.
Oxnard Storms
You may not realize it but Oxnard endures far fewer extreme weather events than most of Southern California.  The website usa.com keeps count.  There were only 126 events within 50 miles of the city for the 1950-2010 period.  Other cities are commonly at 500 and above.  Of those 126 noteworthy events,  60 were flooding, 13 were wildfires, and only 9 were incidents of high winds.  Yet in January of 2016 Oxnard experienced winds gusting to 50-60 miles per hour, downing trees and power lines.  So while current problems are still fresh in your mind you may want to begin preparing for future disasters.  You'll find a convenient down loadable brochure from the City of Oxnard at https://www.oxnard.org/wp-content/uploads/2016/03/DPGuide_Eng_0.pdf.