30 Years Of Experience. 30 Minute Response Time!
Ventura CA Water Damage Restoration
You've just been hit by a storm or plumbing failure and water is everywhere.  What's next?  It's critical that you notify your insurance company and immediately bring in professional water damage restoration specialists to properly take care of flood damage.  Or perhaps there's been a smaller leak, appliance breakdown, or sewage backup in your Ventura, California home or business.  Anything more than a small amount of water quickly soaks below flooring, up walls, and into the inner structure of the building. Even with extra ventilation natural evaporation takes weeks, but progressive damage and the need for mold remediation begins almost immediately.
Regal can begin to put your mind at ease right away with super-fast arrivals at your Ventura location in just 30 minutes.  That's anytime, 24 hours a day, 365 days a year.  You can count on our highly-trained crews and advanced equipment to get the job done properly with everything returned to pre-loss condition as quickly as possible.
Choose Regal Restoration Masters
First opening in 1989 we've been providing quality water restoration, mold removal, and sewage cleanup services to Ventura homeowners and business owners for nearly 30 years.  Once you've experienced the work of our experienced, highly-trained certified technicians, the efficiencies of our state of the art equipment, and our caring staff you'll understand why we're the area leader.
Locally owned and operated, our team can handle everything.  That includes billing your insurance company directly so there's no delays or other worries for you.  With 3 decades of working directly with just about every company serving Ventura we know exactly what mitigation actions are necessary for secondary damage to qualify for coverage, and exactly what documentation is expected.  We'll submit everything in a timely fashion online for a smooth and swift claims process with no hassles or surprises for you.
About Flood Damage
Whether from nature's wrath or a bathtub overflow, water penetrates way beyond what you can see or feel.  It lingers for weeks, even during Ventura summers, leading to mold growth, warped (and even decaying) wood, drywall disintegrating, and other secondary damage in a matter of days and continues long afterward.  It's all preventable, and that's why insurance companies require all the right drying and disinfection measures if later losses are to be covered.
We base our services on the amount of water and the source of water according to  ANSI/IICRC standards and guidelines (https://www.iicrc.org/standards/iicrc-s500/).  The degree of flooding falls into 4 categories.
Only part of a room is affected, with no or only a small area of wet carpet.  Lifting flooring and surface drying may be adequate.
Flooring is soaked in one or more rooms, water has wicked a foot or more up walls and reached framing and insulation.  In addition to surface water extraction structural drying is a must.
Flooring, the lower part of walls, and insulation are saturated.  Extensive drying procedures are clearly necessary.
Less porous materials such as stone are also saturated, calling for extremely aggressive drying methods.
The nature of the flooding determines the level of disinfection and worker protection required.  There are 3 categories.
Sanitary sources directly from drinking-water plumbing.
Gray water has contamination, such as from a broken dishwasher or Category 1 that's been around for 24 hours or longer.
Black water is highly unsanitary and comes from sources such as toilet overflows and sewage backups.  But natural flooding is also Category 3 as it's picked up countless bacteria, viruses, and fungi from the soil.
Our Services in Ventura
Our teams of certified technicians are ready for just about any water damage problem you might have in Ventura.  In addition to years of experience and ongoing training we equip them with state of the art equipment such as:  high-performance vacuum water extraction gear, refrigerant dehumidifiers for structural dry out, high-capacity air movers, HEPA vacuums and air scrubbers for mold abatement, and ozone generators for odor removal.  We'll get rid of even deep-down excess moisture in just a few days to get your home or business safe and sanitary and your life back on track.
For us "good enough" isn't good enough.  As one example, rather than just monitoring indoor humidity we directly measure the moisture content of building materials to assure that drying is proceeding right on schedule.  In addition to drying and sanitizing the building itself we also have certified cleaning and restoration specialists for rugs, carpets, and upholstery.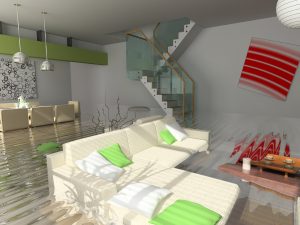 Water Damage Restoration
We're a full-service water restoration company ready to attend to all of our Ventura clients' needs.  Starting with a professional's inspection we'll handle surface water extraction, thorough building structural dry out, cleaning and disinfection, odor removal, and water damage repairs.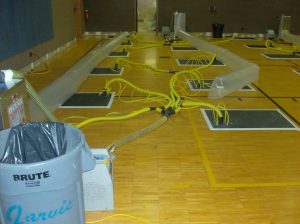 Flood Damage Restoration
For major incidents we're ready for a detailed assessment and emergency estimates.  In addition to more extensive water damage restoration and repairs, dealing with flood damage also involves debris removal along with greater worker protection and a greater attention to disinfection and cleaning.  If you're uninsured against natural flooding disasters you can still count on our premium services at competitive rates.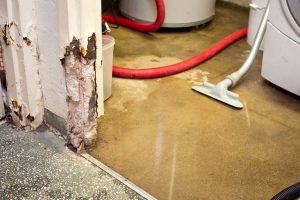 Sewage Backup Cleanup
As required by ANSI/IICRC standards and OSHA regulations we treat sewage removal as the hazardous waste problem that it is.  Teeming with disease organisms we contain the mess and isolate against the airborne spread of pathogens.  Extreme disinfection and worker protection during sewage extraction continues on with protecting the public through proper transportation and disposal, all managed by our anti-microbial specialists.  Sewage damage cleaning often involves repairs, as any building materials directly contaminated that can't be heat sanitized must be removed.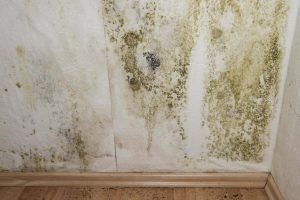 Mold Removal
Over the years health and building experts alike have come to recognize mold as serious business.  Black mold isn't the only toxic species, and all species contribute to health issues, major and minor health issues, and damage porous building materials.  Children, the elderly, and pets are the most susceptible, with symptoms ranging from a runny nose to asthma attacks and respiratory infections.  So if you even suspect a problem it's worthwhile to have us check it out.  A much worse problem than you think may be hiding in the dark inside walls, within crawl spaces, and under flooring.
We're a licensed mold remediation company.  Following OSHA, EPA, and ANSI/IICRC (http://www.iicrc.org/standards/iicrc-s520/) standards and guidelines we'll begin with an expert's inspection and in many cases surface and air testing as well.  If there's a problem we'll isolate affected areas with plastic sheeting, air scrubbers, and negative-pressure exhausts to contain contamination before completing spore and mold removal with industry best-practices techniques.  Along with applying anti-fungals our abatement may continue with decontaminating surrounding areas, building drying, and odor removal.

Be Prepared, Ventura
Californians need to always be prepared for whatever nature has in store.  Your current situation is probably as much as you can handle right now.  But once our crews are finished and your home or place of business is back to pre-loss condition, take some time to prepare for future disasters and emergencies while the consequences are still fresh in your mind to keep you motivated.  Over a 60 year period (1950-2010), according to USA.com there were 82 wildfires, 136 high-wind events, 301 floods, and 418 other extreme weather events within a 50-mile radius of the City of Ventura.  You can find resources for how to plan, prepare, stay informed, and get involved by visiting http://www.readyventuracounty.org/.