30 Years Of Experience. 30 Minute Response Time!
Whittier, California Water Damage Services
If you're in Whittier and have any sort of water damage problem, Regal Restoration Masters has you covered.  It takes lot less water than most people think to cause serious deterioration, either within the next few days or gradually over the weeks to come.  In fact, the world-wide nonprofit leader IICRC recommends professional water damage restoration for anything more than a few square feet of wet carpet.  For those cases where every hour counts our certified technicians with the latest equipment can be at your door in Whittier, California in just 30 minutes, 24/7.
Regal Restoration Masters
We've been providing outstanding care for homes and businesses since 1989.  With a quarter-century of experience we know exactly what it takes to minimize further deterioration and get a building and its contents back to pre-loss condition quickly and safely.  Our professional water damage restoration team is highly trained and maintains current certifications.  Regal stays up to date with the latest in advanced equipment to efficiently recover as much as possible and deliver the best final results.
Insurance Issues
Water restoration claims can become rather complicated, and sometimes frustrating on top of all the other things you have to be dealing with right now.  That's why we'll work directly with your insurance company, whoever that might be.  We'll provide all the detailed documentation and take all the necessary preventive measures so that secondary damage qualifies for coverage.  We'll even bill your insurance company directly so you won't be waiting for their check.
All insurance companies accepted!
We Work Directly With Your Insurance Company And Will Help With Your Deductible!
Water Damage Restoration
We combine state of the art equipment with highly trained certified technicians to assure a swift return to clean and safe pre-loss condition at highly competitive costs.  That includes water restoration industry specialized equipment such as surface extraction gear, dehumidifiers, blowers, dryers, micro-scale vacuums and air purification filters, and odor removal equipment.
Based on IICRC (www.iicrc.org) classifications (from 1 to 4, little or no wet carpet up to floors and walls saturated) and categories (1 to 3, sanitary source to highly unsanitary) our water damage specialists will determine the best procedures for the following tasks.
surface water extraction
building structural dry out (as well as crawl space and basement drying) with dehumidification
specialist cleaning and disinfection
odor removal
water damage repairs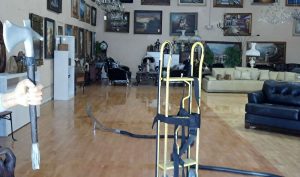 Flood Damage Restoration
When it comes to flood damage restoration, the source of water is every bit as important as the amount of water.  Anything that's been in contact with the ground will be filled with soil bacteria, fungi, and viruses.  Other sources can become biohazards in as little as 24 hours.  So our experts in sanitation and disinfection are needed right along side our specialists in drying and dehumidifying and our debris removal, repair, and reconstruction crews.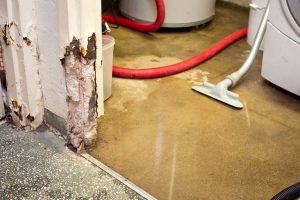 Sewage Cleanup
Any sort of sewage backup calls for the utmost in sanitation.  Wearing personal protective gear our team will set up barriers and blowers to prevent the spread of airborne disease organisms before proceeding with sewage removal, immaculate cleaning, and absolutely thorough disinfection.  As per standards applicable in Whittier and elsewhere directly contaminated materials will be either sterilized or replaced.  And with sewage extraction we'll also take care of proper transportation and disposal of all wastes.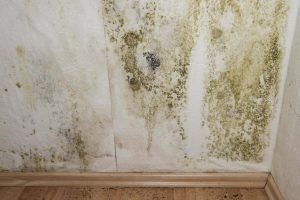 Mold Remediation
When it comes to mold removal out of sight is most definitely not out of mind.  First, it doesn't need light so the biggest part of your problem might be hidden from view inside a wall or crawlspace.  Even hidden mold can lead to health issues ranging from minor annoyances to serious illness.  Second, mold toxins, spores, and other contaminants are pretty much invisible so mold remediation must proceed via a set of detailed procedures.

By EPA recommendations all but the smallest of problems should be taken care of by a licensed mold removal company such as Regal.  We'll protect everyone's health as we thoroughly remove all mold and spores from the affected area and decontaminate surrounding areas.  As needed we'll guard against re-growth by identifying moisture sources, sealing infected materials that can't be replaced, applying non-toxic mildicide, air duct cleaning, and carpet cleaning.
Whittier Disasters
If you're making your way through a plumbing or other leak consider how much worse it could be, especially in the case of a local disaster.  As reported at USA.com there has been 188 floods (not to mention 187 high-wind events, 66 wildfires, and 248 other extreme weather events) in Whittier or within 50 miles over the years 1950 through 2010 (http://www.usa.com/whittier-ca-natural-disasters-extremes.htm).  That should get you motivated to become better prepared.  If you really want to learn about disaster recovery to help your family, business, and community you can sign up for free CERT training at (https://whittiercacert.samariteam.com).