Water Damage & Mold Removal

Newport Beach, California Water Damage Restoration Experts
Facing flood damage at your Newport Beach, California home or business?  It doesn't matter if it's a backed up toilet or a major flood, our certified technicians with the latest in water damage restoration technologies can be there in 30 minutes for 24 hour emergency service for water damage repair, sewage cleanup, and mold remediation in Newport Beach, California.
.  With 3 decades of customer satisfaction we know what we're doing!
Water makes its way deeply into the building almost immediately, and once there it leads to mold, crumbling drywall, and warped wood.  Any of that can become significant in as little as 1 to 2 days and can continue for weeks.  But our fast and thorough drying services get all moisture down to safe levels in just a couple of days.  Sanitization is also vital as long-standing water, washer and sink wastes, and sewage contain countless bacteria, viruses, and fungi that easily become airborne.
Regal Restoration Masters
We're a single company serving Newport Beach that can take care your drying and dehumidification, cleaning and disinfection, and water damage repair needs.  Our teams are ready for residential and commercial services 24/7/365 with the fastest and most dependable arrivals around.  Properly licensed and insured, our company has some 30 years of experience in premium quality emergency water damage restoration.  Combine that with certified cleaning and restoration technicians and the latest in advanced equipment and it's clear why we're the area's leader.
Our experience provides us with a thorough understanding of the mitigation steps and detailed documentation required for fast hassle-free claims processing.  We'll work with your insurer directly and bill them directly.
Flood Insurance
Homeowner, condo, and renter's insurance polices do not cover flood damage from storms.  So residents in flood-prone Newport Beach commonly take out coverage through the National Flood Insurance Program (NFIP).  But claims are limited to $250,000 for the home and $100,000 for all possessions.  So many people add flood riders to private insurance policies (https://www.kessleralair.com/flood-insurance).  It's also important to keep in mind that losses that could have been prevented through proper maintenance or through mitigation after any scale of disaster will not be covered.
All insurance companies accepted!
Water Damage Restoration, Newport Beach
Following ANSI/IICRC guidelines our water removal and building drying work depends on the amount of water involved.  With little wet carpet (IICRC Class 1), ventilation and lifting the carpet along with carpet cleaning is sufficient in many cases.  When whole rooms are soaked (Classes 2 and 3), water has made it's way into the sub-floor, up inside walls, and deep into the structure itself.  These situations require our full process of assessment and planning, water extraction from all building surfaces with advanced equipment, structural dry out with dehumidifiers and other devices, mold abatement, odor removal, and repairs.  Other treatments take care of rugs, carpets, and upholstered furniture as well as general cleaning and disinfection, either on-site or at our facility near Newport Beach.
Flood Damage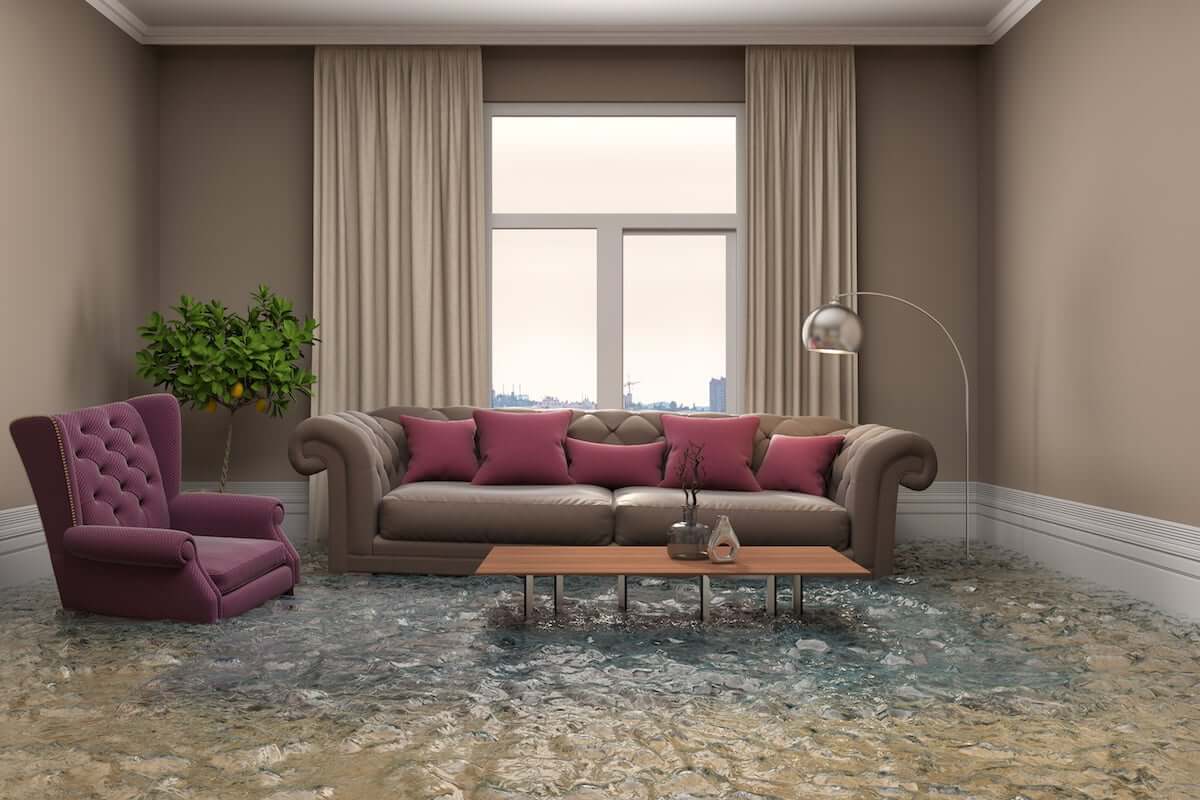 Flood Damage and Sanitation
IICRC guidelines also categorize flooding based on the degree of contamination.  Major flooding adds more than just debris cleanup and more extensive repairs.  Any water that's been in contact with the ground as well as any sewage backup is Category 3, a very serious health hazard.  Seawater as well as discharge from washing machines, dishwashers, and sinks also pose the risk of contageous diseases and so require expert attention to cleaning and disinfection.
Odor Removal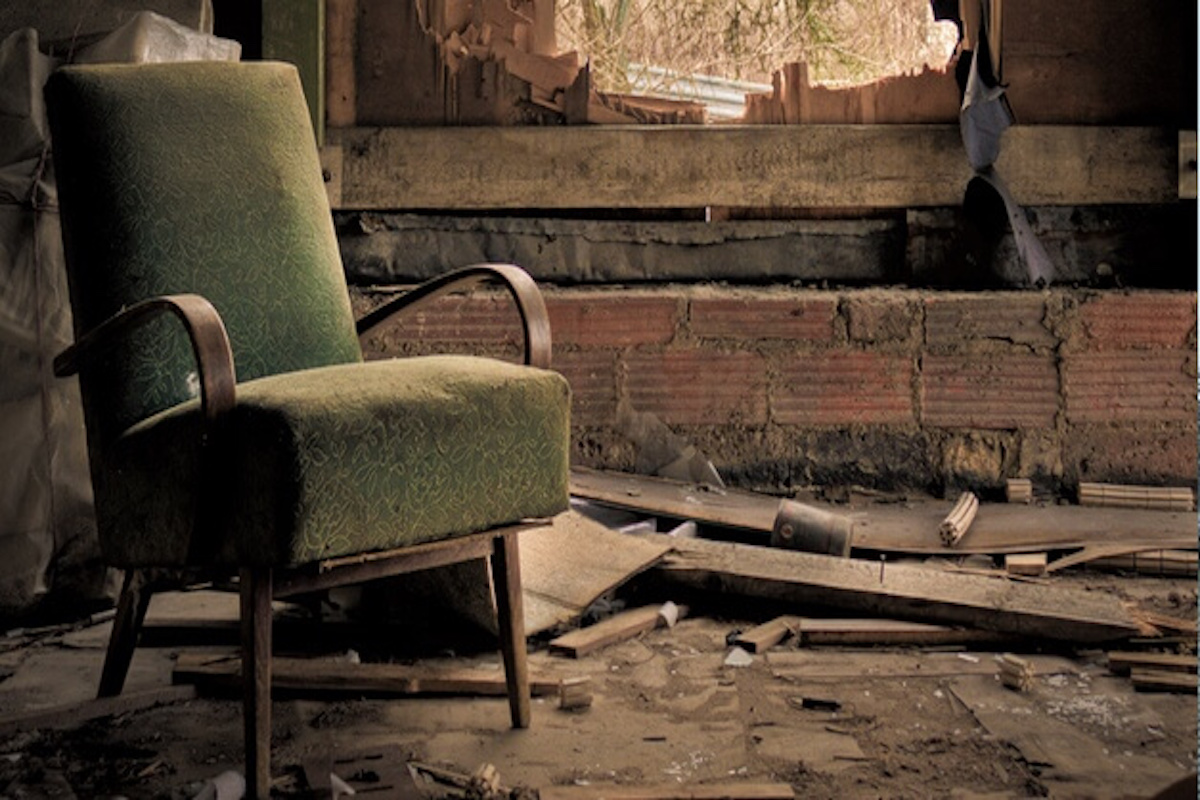 Odor Control
Whatever and wherever their origin might be, we'll completely neutralize odors.  That starts with micro-scale HEPA air filters and specialist surface cleaning.  Our ozone generators penetrate the surfaces of porous materials, and the gas makes its way through the tiniest of openings to reach the inner structure.  Ozone safely breaks apart odor-causing compounds, then dissipates harmlessly.
Mold Remediation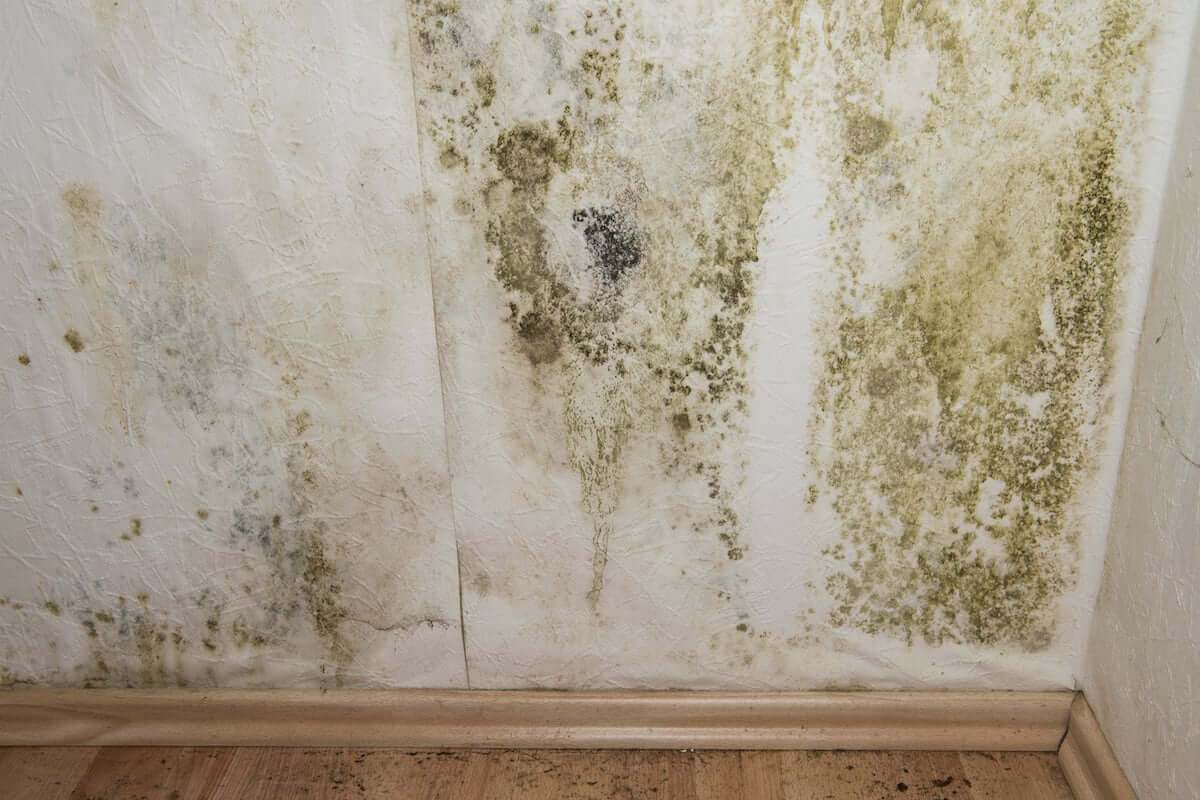 Mold Remediation
Mold can grow in complete darkness, such as inside walls yet, still cause prolonged flu-like symptoms.  More significantly, many species (not only black mold) are highly toxic and can lead to very serious health conditions.  That's why the EPA and OSHA have very detailed guidelines for homeowners and professional mold remediation services alike.  After air and surface testing and isolating the work area we're ready for mold removal from walls, ceilings, carpets, crawl spaces, and basements.  In the affected area and beyond we'll use air scrubbers and other decontamination measures to remove all mold, spores, allergens, toxins, and musty smells.  Abatement also includes applying non-toxic mildicides.
Sewage Cleanup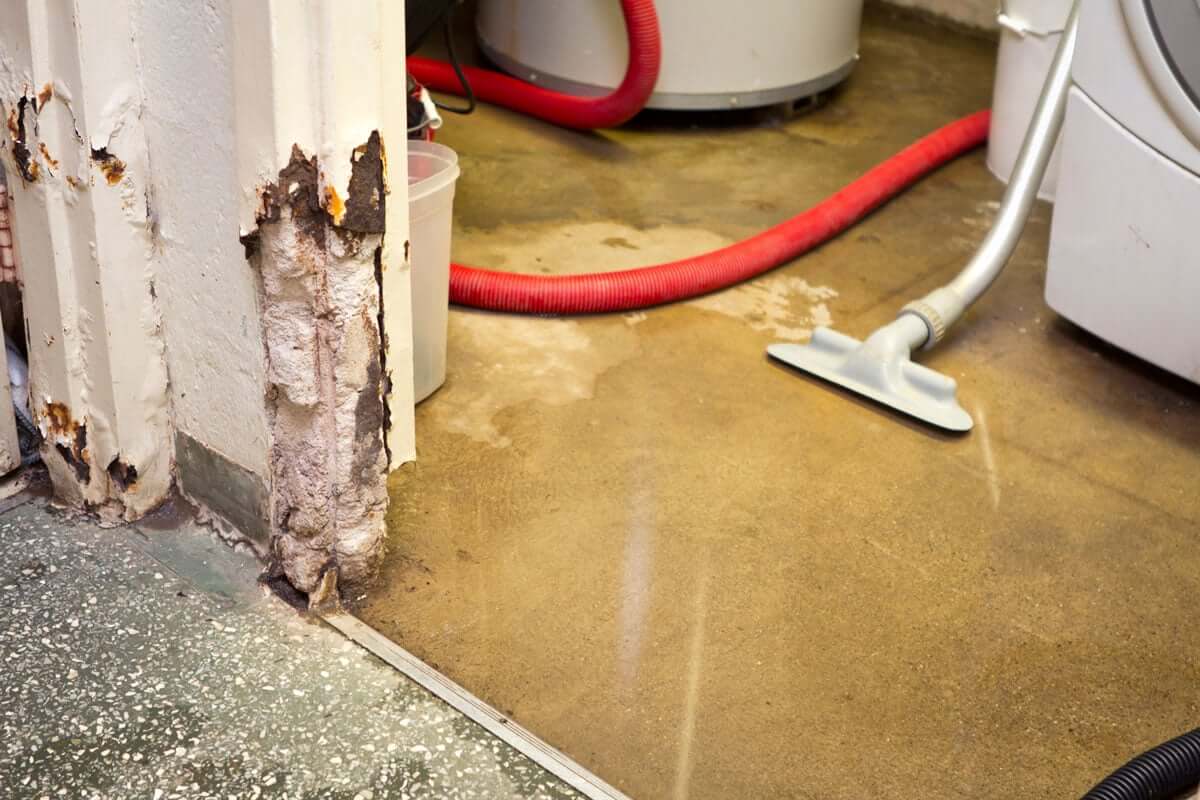 Sewage Cleanup
Any sewage backup or contamination will be teeming with bacteria and viruses, and can only be dealt with properly by professionals.  That means special worker protection along with isolating the sewage cleanup area.  After extraction, cleaning and disinfection must be meticulously thorough.  Porous materials that have come in direct contact must be treated in sterilization equipment.  If that's not possible (such as for carpet and baseboards) they must be disposed of.  Finally, public health regulations enforced in Newport Beach apply to the transportation and disposal of all wastes.
Commercial Water Restoration Services
Around 85% of all commercial buildings experience some type of flooding, and 30% of business property insurance claims are the result of water damage.  Most likely those numbers are a bit higher for Newport Beach businesses.  Our decades of experience has included extensive work at commercial properties.  That includes hotels and motels, retail shops, hospitals and health care facilities, churches and places of worship, factories, and warehouses.
Our goal is always to minimize losses (including inventory, equipment, and furnishings) as well as downtime.  Our containment and isolation work allows continued operation in many situations.  And mitigation, the latest equipment, and around-the-clock work provides the fastest restoration without cutting corners.
With microbial remediation specialists we're well aware of issues with health inspections for restaurants and occupancy certification for medical facilities.  Our expertise and experience also covers public lavatories, restaurant sinks and drains, fire sprinklers, and other factors unique to particular commercial occupancies.