30 Years Of Experience. 30 Minute Response Time!
Anaheim California Water Damage Restoration Services
Do you need expert water damage repair in Anaheim, California?  Call Regal Restoration Masters anytime 24 hours a day, 365 days a year, and we'll be there in just 30 minutes for emergency services.  Homeowners and businesses know they can count on us with 30 years in the business, highly trained technicians, and the latest equipment.  Our team is ready for roof and plumbing leaks, flood damage restoration, sewage cleanup, mold removal, repairs, and even reconstruction.
With anything more than a few square feet of wet carpet water will have made its way to the sub-floor, and often wicks up within walls and reaches deep into the structure itself.  That can lead to mold in as little as 24 hours and building damage shortly after that.  Yet excess moisture can linger for weeks if left alone.  But breath easy.  Our experts and advanced equipment get everything safely dry in just a few days and return everything in your Anaheim home or business to a clean and sanitary pre-loss condition.
Choose Regal Restoration Masters
No one beats our combination of experience, expertise, equipment, and prompt arrival.
We're an independently owned and operated professional water damage restoration company.  Fully licensed and insured we're a single contractor for the full process, from assessment through drying and cleaning, and on to repairs, cleanup, and haul away.  Our certified water damage experts include specialists in all aspects of water restoration, including mold remediation and sewage extraction.  And we make sure that they have superior equipment and the latest technologies.  Our work crews are also highly skilled and experienced for repairs and reconstruction that anyone would be proud of.
Regal accepts all insurance companies and will work with them directly to save you time and trouble.  We'll help keep your claim progressing smoothly.  Having worked closely with all the leading insurers covering Anaheim, we know that claims for preventable losses are almost always denied, and we understand exactly what prevention steps are required.  We'll also complete the required documentation such as the time and source of water intrusion, pre-existing damage, and a detailed inventory of damage and microbial conditions.  We can help with your deductible, and our competitive rates help with uncovered losses.
Anaheim Water Damage Restoration
Large or small, contaminated or not, our professional water restoration services minimize additional harm and get things back to normal as quickly as possible.  We begin with a thorough inspection followed by setting drying and sanitation goals.  Our high-performance water extraction vacuums pull out surface liquid from walls, floors, and ceilings, reducing humidity and speeding the drying process.  We follow through with structural dry out using commercial-grade dehumidifiers, blowers, and air movers to remove every last bit of excess moisture.  Meanwhile our Anaheim crews will have been taking care of cleaning, disinfecting, and making water damage repairs.
Flood Damage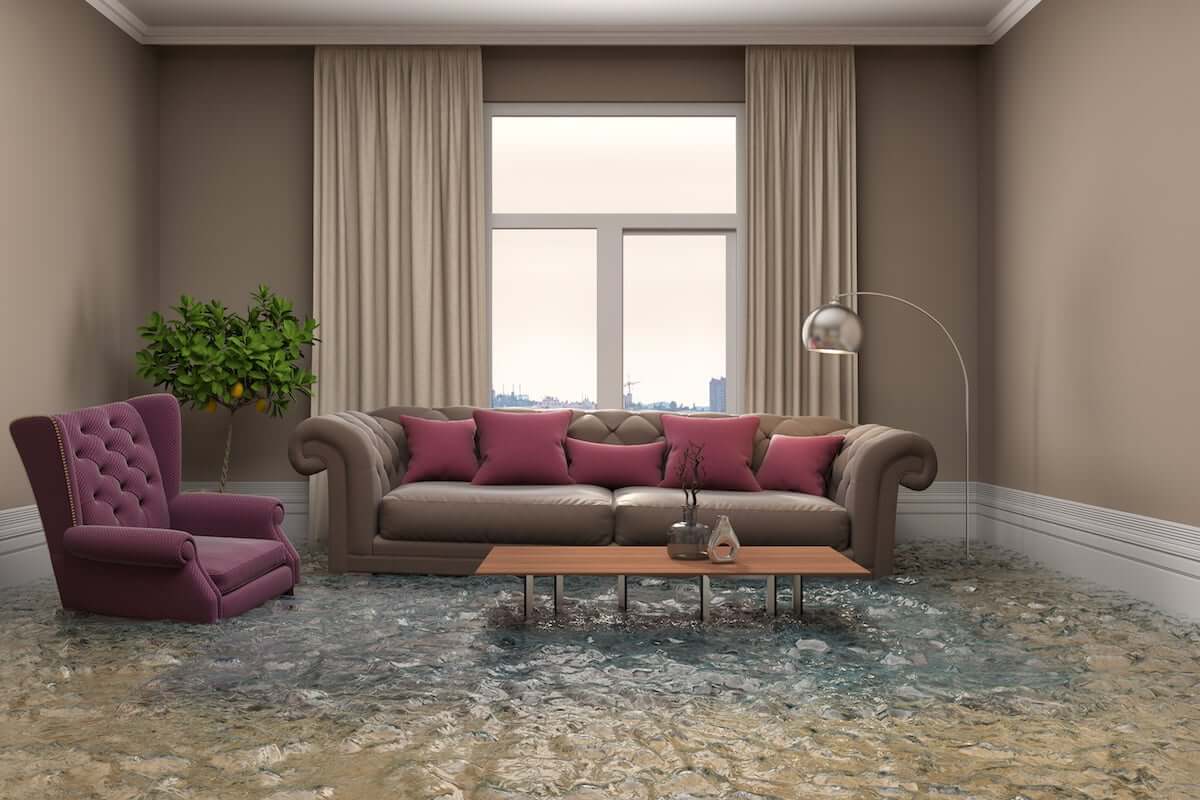 Flood Damage Restoration
Following IICRC S500 guidelines (https://www.iicrc.org/standards/iicrc-s500/) our services are based on the amount of water as well as its source.  Anything more than a small area of wet carpet is "Class 2" or above, requiring professional drying services to prevent secondary damage.  A ground water source is "Category 3," filled with disease organisms.  So in addition to pump-out, debris removal, and repairs our flood damage restoration crews include certified microbial remediation technicians to assure thorough cleaning and disinfection of the building, carpet and rugs, upholstery, and other contents.
Odor Removal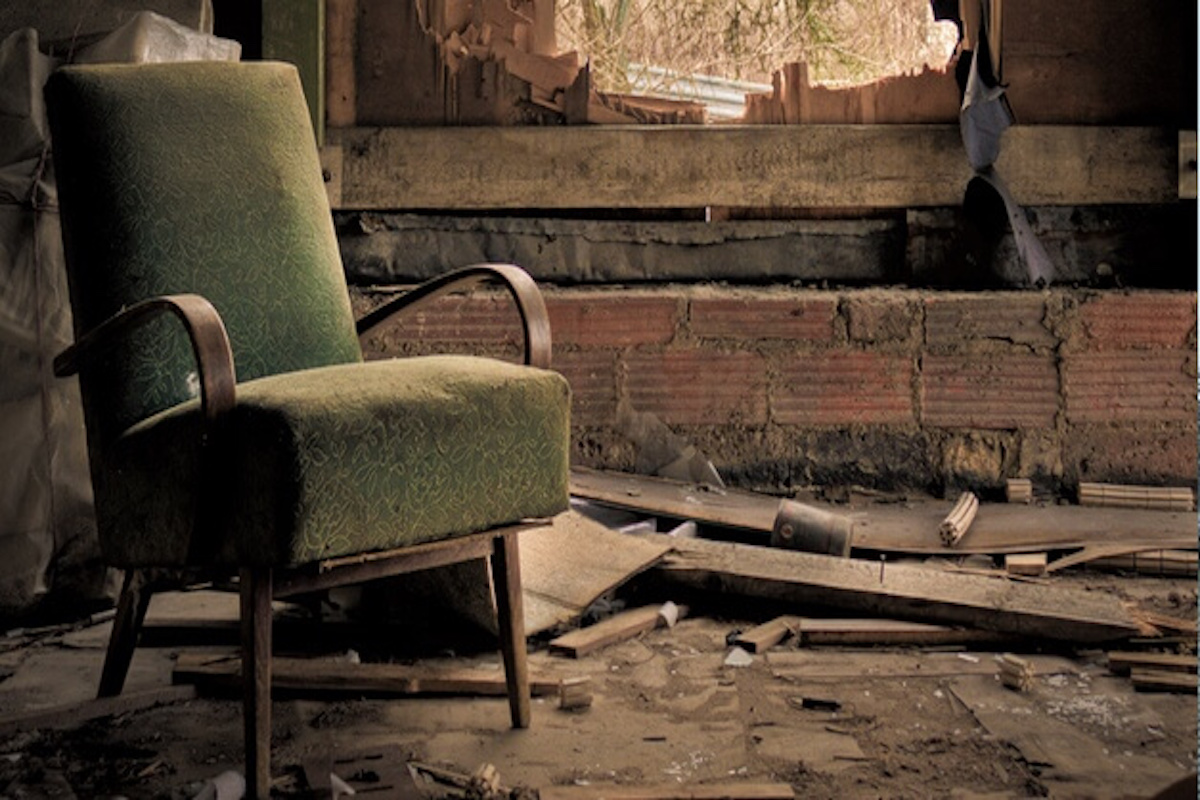 Odor Control
Whatever and wherever their origin might be, we'll completely neutralize odors.  That starts with micro-scale HEPA air filters and specialist surface cleaning.  Our ozone generators penetrate the surfaces of porous materials, and the gas makes its way through the tiniest of openings to reach the inner structure.  Ozone safely breaks apart odor-causing compounds, then dissipates harmlessly.
Mold Remediation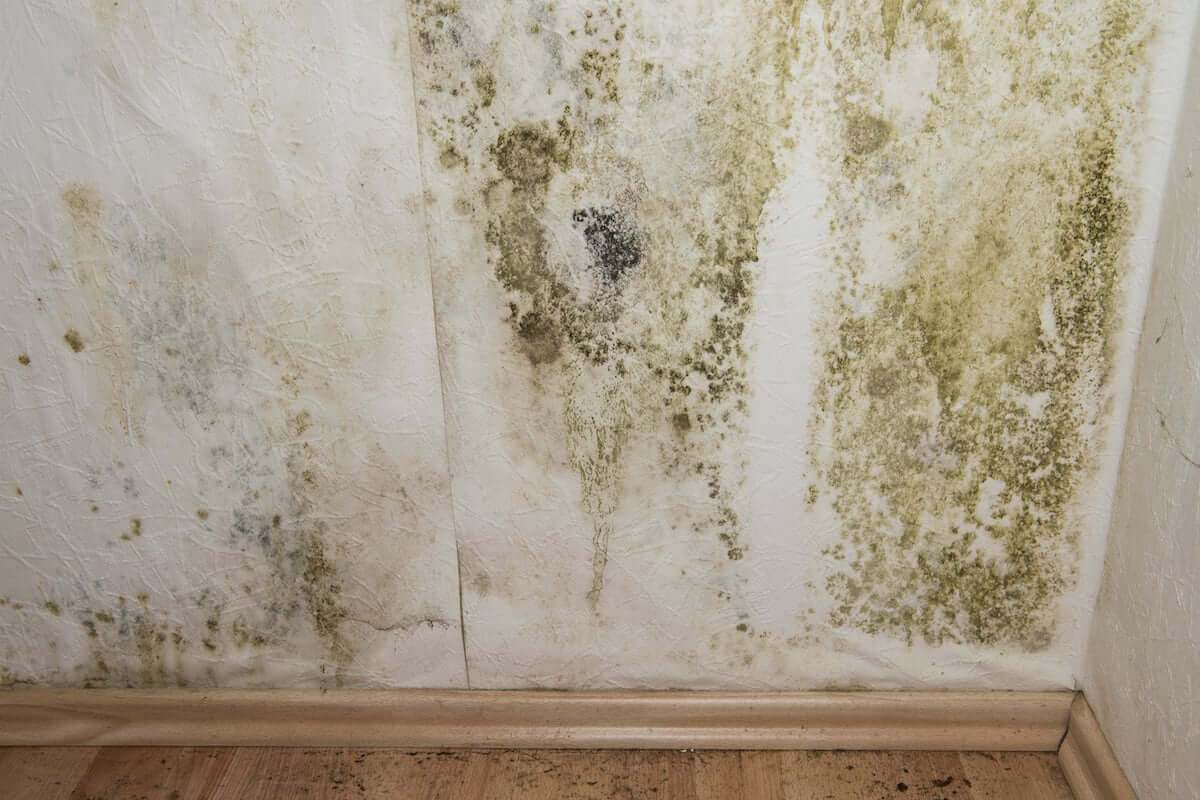 Mold Removal
If for any reason you think you might need mold remediation it's important to have it looked in to.  It can grow completely in the dark so you may not see any blotches, yet experience prolonged flu-like symptoms.  And make no mistake, many species (not only black mold) are highly toxic.  The EPA recommends licensed mold removal specialists for anything more than a few square feet.  Our experts will follow EPA and other procedures to the letter.  After testing and inspection they'll isolate the work area with plastic sheeting, HEPA air scrubbers, and negative air pressure exhaust.  They'll then perform the actual mold removal following any of several industry best-practice procedures, and follow through with decontamination, anti-fungal treatments, and proper disposal of all hazardous wastes.
Sewage Cleanup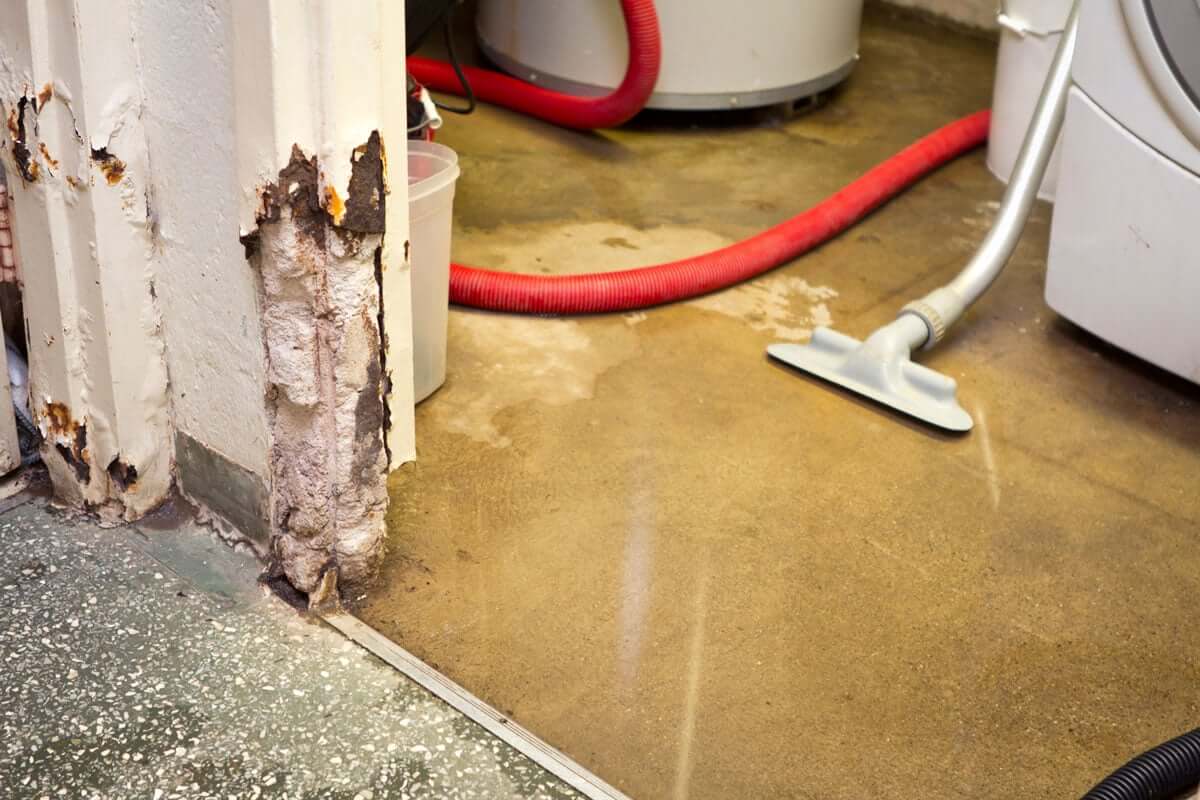 Sewage Cleanup
A sewage backup is also Category 3, but clearly calls for even more attention to germs, viruses, fungi, and parasites.  We'll contain the mess and isolate the affected area to prevent spreading airborne germs then proceed to complete the sewage removal.  Our anti-microbial technicians manage immaculate cleaning and disinfection, sterilizing or discarding all materials that have been directly contaminated.  Transportation and disposal of wastes will be according to Anaheim, Orange County, and California requirements.
Repair and Reconstruction
Our crews can provide just about any building trade necessary for water damage repair such as replacing carpet and patching dry wall… all the way to complete reconstruction with framing, flooring, doors and windows, roofing, electrical, plumbing, and HVAC.  That includes Anaheim emergency reconstruction permits.  So you only need to deal with one company from pump out to final haul away.
Commercial Water Restoration Services
Over the decades we've taken care of countless businesses, keeping them open whenever possible and helping them re-open as soon as possible.  That includes everything from public toilet flush valves that don't close to fire sprinkler activations.  We've completed major as well as minor projects for hotels and motels, retail stores, light manufacturing, restaurants, hospitals, and churches.  Besides the building itself we've helped manage inventory, furniture, equipment, and computers.  Our certified technicians fully understand the health inspection issues for restaurants as well as the stringent certification requirements for health care facilities.
Anaheim Floods?
Local history buffs are well aware of the huge Southern California flood of 1938 that destroyed nearly 6,000 buildings, including many in Anaheim.  Despite construction of the Hansen, Prado, Sepulveda, and Whitter Narrows dams there was still major flooding in 1969 and 2005.  In fact, USA.com notes that there were 214 significant floods within 50 miles of Anaheim for the 60 year period ending in 2010.  So once your life is feeling normal again, get prepared.  You can find some great information, including making disaster "diaper bags" and "gym bags" at http://www.anaheim.net/851/Disaster-Awareness-Preparedness.