30 Years Of Experience. 30 Minute Response Time!
La Habra, California Water Damage Restoration Services
Are you dealing with a leak, a plumbing problem, or outright flooding in La Habra, California?  You may be feeling overwhelmed, but don't delay in taking action.  That means bringing in water damage restoration professionals with all the right training and equipment to prevent further destruction such as mold, disintegrating drywall, warping wood, and even structural damage.  The window of opportunity can be a short as a single day.  That's why our specialists are on-call 24 hours a day and can arrive at you La Habra location in just 30 minutes.  Their flood damage expertise includes mold remediation, sewage damage cleanup, and structural drying.  And our skilled construction crews are read for any and all repairs you might need.  We're a single company that can take care of everything to get your home or office building looking like new again.
Regal Restoration Masters
We're La Habra's water damage specialists for both homes and business.  Disasters can happen at any time.  So to quickly put aside your worries and keep secondary damage to an absolute minimum we're on alert 24/7/365 and can be at your door in a half-hour — the fastest response time around.  Here are a few more reasons why you should choose Regal.
An exceptional 30 years of experience taking care of everything from wet carpet to major reconstruction.  A full-service company we, can cover everything start to finish, initial assessment to final haul away, with outstanding technical expertise and superb customer care.
The latest equipment to dry, clean, and deodorize for the best in results.  That includes high-performance sewage and water extraction systems, powerful air movers, refrigerant dehumidifiers, specialized spot heaters, HEPA air scrubbers, negative-pressure exhaust systems, thermal foggers, and ozone generators.
Certified technicians in a broad range of specialties (such as building drying, microbial remediation, and mold removal) working together with skilled craftspeople in the full spectrum of building trades (such as carpentry, cabinetry, flooring, roofing, electrical, and plumbing).
All insurance companies accepted. We bill them directly, and work closely with them so that you don't have to.  That means that you won't be stressing out over all their mitigation and documentation requirements for smoother and faster claims processing.  We can even help with your deductible.
And of course we're fully licensed and insured, including holding a California general contractor's license.
Water Damage Restoration Background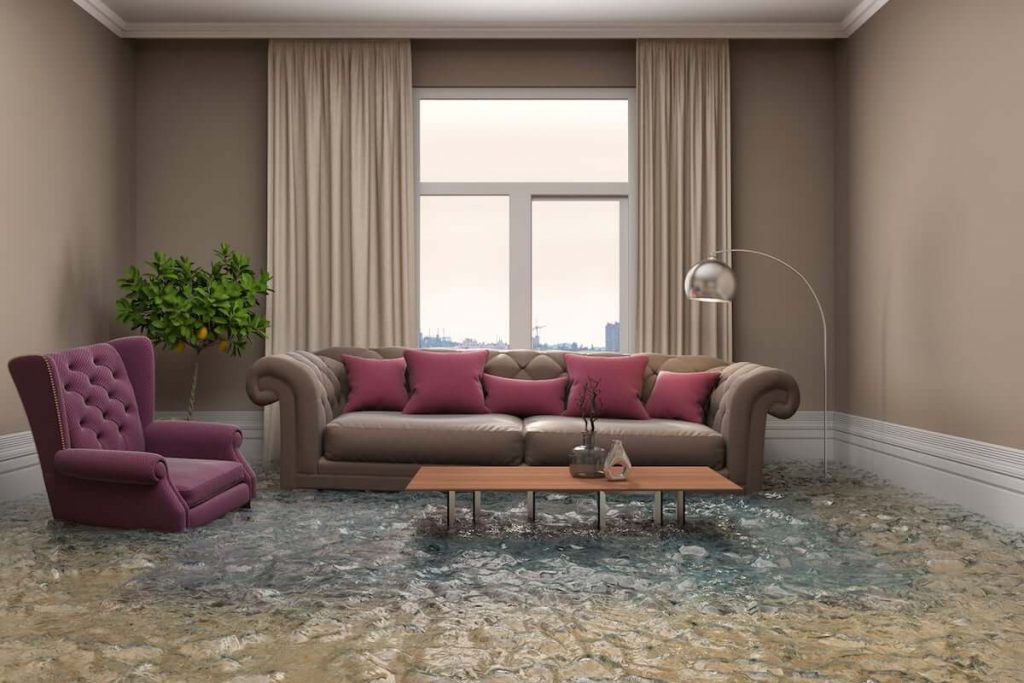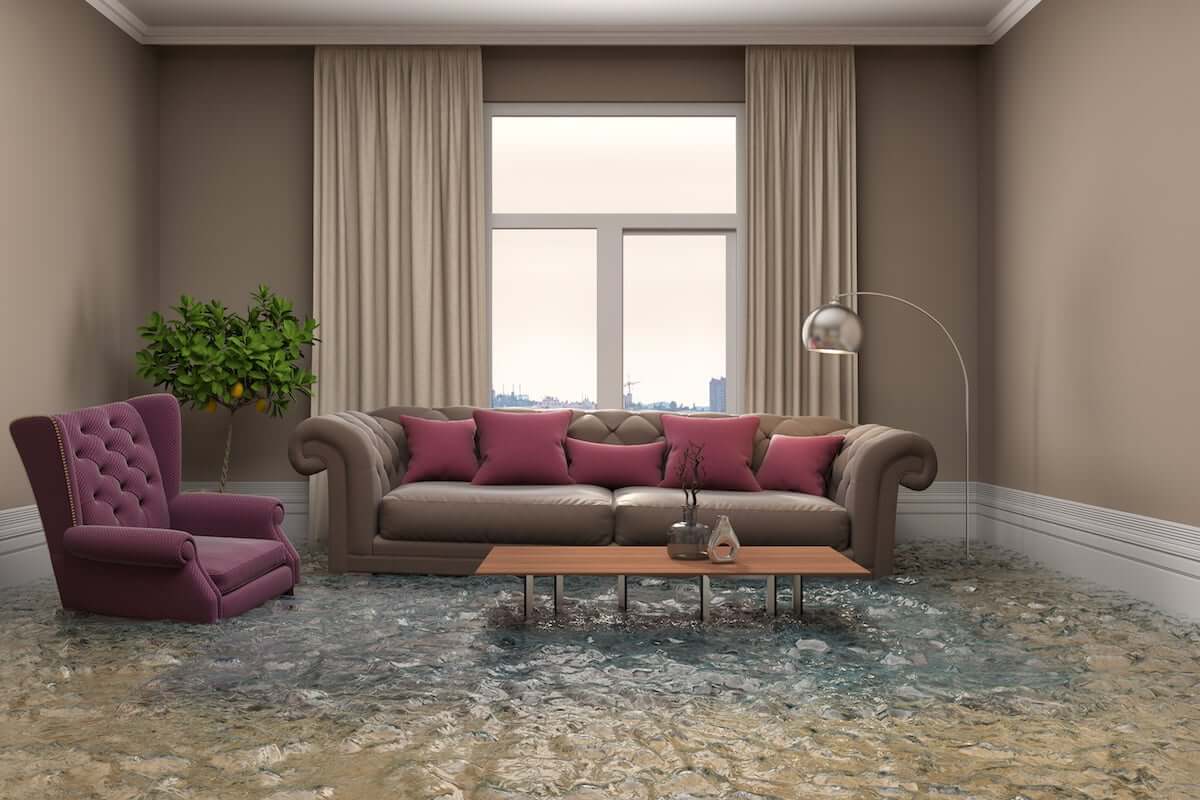 The IICRC (Institute of Inspection, Cleaning, and Restoration Certification — www.iicrc.org) is the leading non-profit in our industry around the world.  Their guidelines use categories of contamination (not an actual color) together with classifications based on the amount of water to determine the necessary services and best practices for cleaning, disinfecting, and drying.
Source of Water Categories
Clean. But after 24 hours bacteria, viruses, and fungi are likely to be flourishing.
Gray. Sources include washing machines, garbage disposals, and urine-only toilet overflows.  Category 2 must be treated as a health hazard form the very start.
Black. Extremely unsanitary, coming from sewer backups or toilets as well as from natural flooding.
Classes of Flooding
Only part of just one room is affected, with little or no wet carpet.
One or more rooms affected. Having wet carpets, water has migrated a foot or more up walls and reached the building's inner structure.
Flooring, sub-flooring, walls, and insulation are saturated.
Materials such as stone and hardwood are also saturated.
Our La Habra Professional Water Restoration Services
Our work begins with an expert assessment followed by detailed planning with goals, schedules, and checklists.  Our services are all focused on restoring homes and businesses to pre-loss condition as quickly as is possible consistent with full drying and great results.
Flood and Sewage Clean Up
With a Category 3 source even Class 1 events need experts in sewage damage cleaning.  After a sewage backup the area must be isolated, as many disease organisms quickly become airborne, then cleaning and disinfection must be meticulous in each and every detail.  Finally, waste transportation through La Habra and final disposal must follow public health regulations.
Water Restoration
Our water damage restoration services emphasize prevention rather than repair.  Debris cleanup and initial sanitization must begin immediately and be completed quickly so that the building can be thoroughly dry as soon as possible.  Progressive deterioration begins almost immediately, and natural evaporation (even with fans) takes weeks to dry out structural elements such as framing and insulation.
Our water extraction uses a special-purpose truck-mounted vacuum to outperform other equipment in pulling out liquid from near the surface.
Structural dry out involves an array of equipment to actively pull excess moisture out from deep within the building. Frequent monitoring and adjustments keep the process going as quickly as possible.  Unlike some companies we measure the actual moisture in building materials, and don't stop until everything's down to safe levels.
Our water restoration service also includes follow-up cleaning, disinfecting, and odor removal.
All combined, our services turn weeks into just a few days, leaving your home or business clean, healthy, and odor free.
Mold Remediation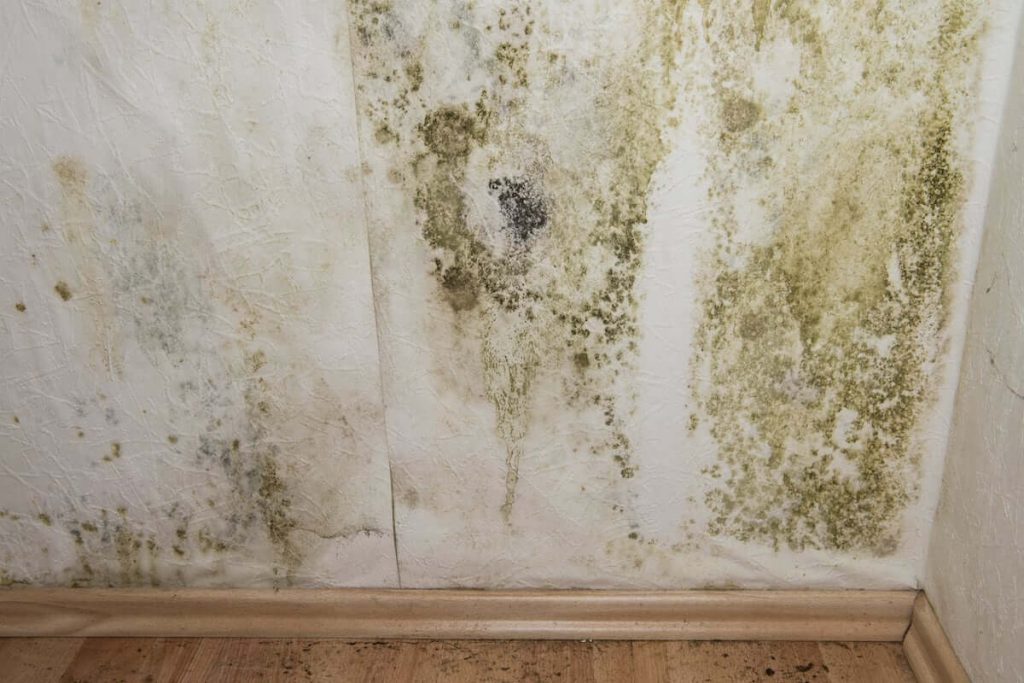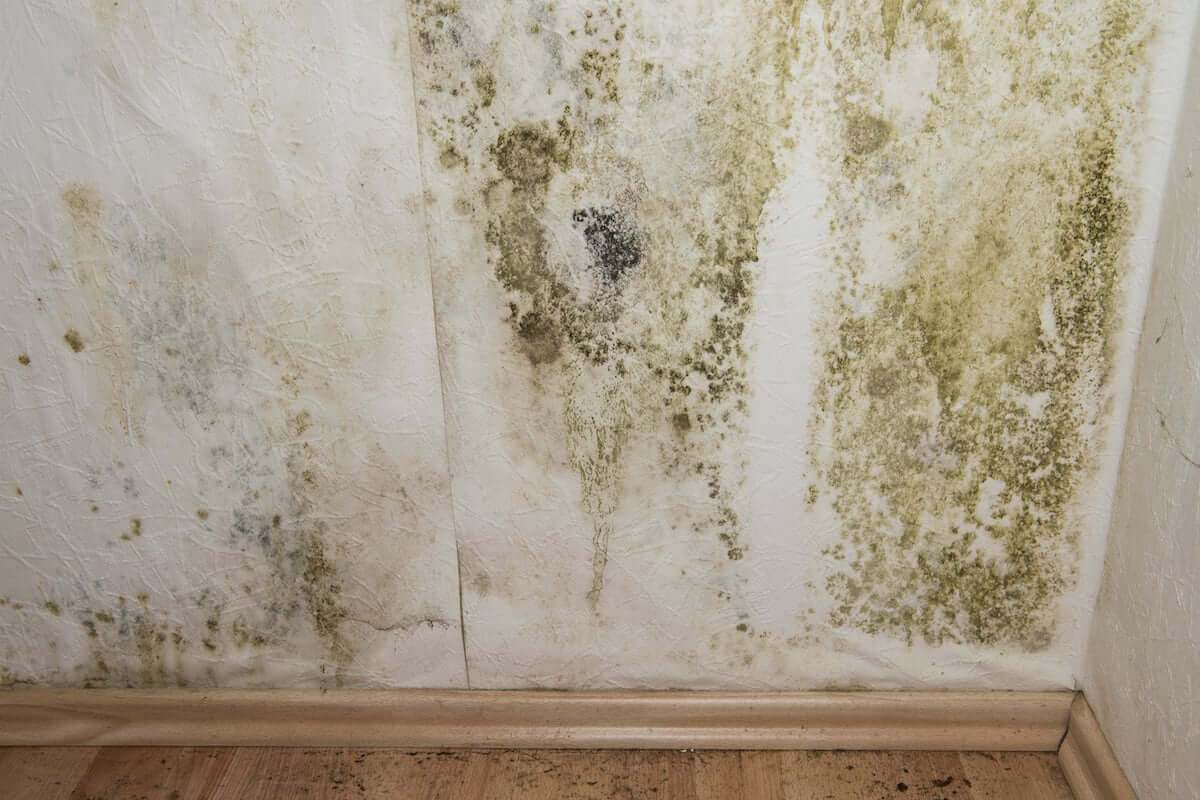 There are hundreds of species other than black mold that release toxins, and nearly all of the thousands of different species release allergens and irritants.  A type of fungus, mold can grow completely in the dark inside walls and under flooring.  You may only notice smells or minor health issues, but still face very serious health risks with prolonged exposure.
Any disturbance helps to spread those hazards and the mold itself.  EPA guidelines say that except for small areas mold removal should be handled only by licensed specialists.  Ours will start with tests and inspections then proceed by isolating the affected area and setting up air scrubbers and exhaust fans.  After completing removal by any of several industry best-practices they'll follow through with decontamination and proper disposal of all hazardous wastes.
Odor Removal
With mold and other water damage, smells can come from well beyond what can be reached by cleaning.  Rather than using fragrances that lets smells return shortly after we're gone, we neutralize odors with thermal fogging and/or ozone generators.  Their vapors reach into wherever odor-causing compounds might be hiding.
Water Damage Repair
Depending on the extent of the damage you may need to make a repair vs demolition and reconstruction decisions.  We'll help by providing complete cost estimates along with discussing all the pros and cons.  Either way you choose you'll appreciate the results of our skilled and experienced crews in carpentry, cabinetry, roofing, flooring, counter tops, and more.
La Habra CA Floods and Winter Storms
The website usa.com reports that there were 196 floods, 192 episodes of high wind, and 66 wildfires all within 50 miles of La Habra during the years 1950-2010.  So once you've made it through your current disaster and caught your breath, it's time to prepare for the future.  Uniquely, the City of La Habra's website (http://www.lahabraca.gov/1034/Preparing-for-El-Nino-and) includes preparedness information for businesses as well as homes, including a detailed building survey.  It also provides links to sign up to the Orange County AlertOC system for land line phones, cell phones, sms text messages, email, and social media notifications.