30 Years Of Experience. 30 Minute Response Time!
Camarillo, California Water Damage Restoration
Water damage at your home or business can range from a minor inconvenience all the way to leaving you feeling devastated.  Wherever you are on that spectrum, you still need immediate water damage restoration to head off health hazards and secondary damage.  Don't wait until it's too late to avoid discarding more possessions and facing more extensive repair bills.  Regal is ready for water damage restoration, mold removal, and sewage cleanup 24 hours a day.  We can be at your Camarillo, California location within 30 minutes for an expert evaluation that begins your recovery process.
Choose Regal Restoration Masters
We'll provide complete water restoration services for your home or business, start to finish.  With three decades in the business, few companies can match our experience and fewer still our immediate dispatch and prompt arrival 24/7.  And those decades tell you something about our expertise and how we respect and care for our customers.  Licensed and insured, we maintain an array of state-of-the-art equipment for the very best results.  Our highly trained and certified technicians always follow industry best practices, including health and safety precautions for themselves as well as for your family or employees.
Insurance Issues
Our goal is always to restore your home or business to pre-loss condition as quickly as possible.  We understand how confusing homeowner versus flood policies can be, so we also bring our experience into play in dealing with your insurance company.  Our staff understands their documentation and mitigation for coverage and we'll bill them directly to help smooth the claims process.  Combined with our technical expertise and outstanding customer care, you'll have the peace of mind that comes from knowing that you've hired true professionals and that things will be back to normal soon.
All insurance companies accepted!
Water Damage Restoration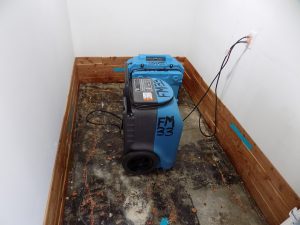 Our crews and specialists are well prepared for full-service water damage restoration, whether a result of natural flooding, a leaky roof, or a plumbing problem.  Everything begins with a thorough evaluation followed by detailed planning, documentation and execution, and final clean up and haul away.
Our training and work follows the guidelines of the leading international non-profit Institute of Inspection, Cleaning, and Restoration (IICRC).  In the big picture, flood damage is categorized by the level of health hazards it presents.  Category 3 involves natural flooding or sewage contamination, and requires a great deal of biohazard cleaning and disinfection expertise.  Category 2 involves low levels of microorganisms, and includes dishwasher and washing machine wastes.  Category 1 is clean, directly from plumbing.  Their guidelines also cover proper remediation based on the amount of water present.  In Class 4 everything, including stonework, is saturated.  In Class 3 carpet or other flooring is saturated and dampness has made its way into the subfloor and up inside walls.  In Class 2 situations one or more rooms are affected, with wet flooring and wetness migrating upwards in walls.  For Class 1 only part of a room is affected, with little or  no wet carpet.  The IICRC recommends professional attention for anything more than a small area briefly exposed to clean water.  Based on your conditions our work may include any or all of the following services.
Water removal, disinfection, and debris clean up.
Water extraction with specialized gear that removes up to twice as much near-surface liquid as competitive equipment.
Structural drying throughout the building. Industry-specific spot heaters, dehumidifiers, and air movers draw out all excess moisture, even that trapped deep within the structure itself.
Our superior equipment and certified technicians can complete in a couple of days what nature or common fans would take weeks to finish.  That's critical, as deterioration begins almost immediately so there's only a 1 to 2 day window to mitigate against further destruction.  Our experts use professional-grade moisture instruments, not just humidity meters, to make sure everything's progressing rapidly and that all dampness has been eliminated.  Our cleaning specialists can also take care of rugs, carpet, and upholstery and our crews can complete any needed repairs.  We'll also take care of bacterial decay and mold odors so that the building will smell as good as it looks.
Mold Remediation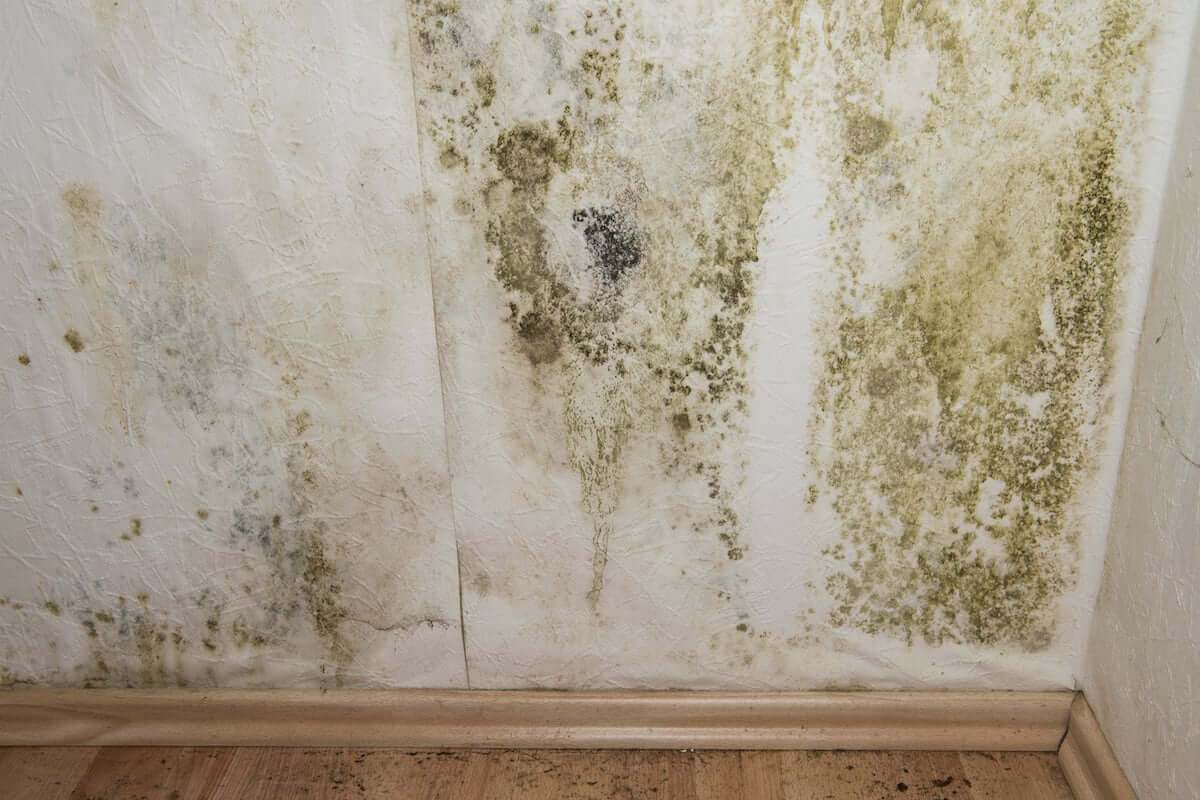 Whether the result of a flooding incident, a leak, or just Camarillo's humidity our licensed mold removal technicians can correct the situation.  They start with air and surfce testing for toxic varieties (there are hundreds) as well as a thorough inspection for visible and hidden mold (it doesn't require light and so can grow under carpet, inside walls, within crawl spaces, and so on).  After extensive precautions against the spread of spores, allergens, and toxins they'll complete the actual removal.  It's often necessary to replace affected materials such as drywall and in some cases encapsulate other materials.  We'll then wrap up mold remediation with anti-fungals, air duct cleaning, odor removal, and proper disposal of all hazardous materials.
Sewage Damage Cleanup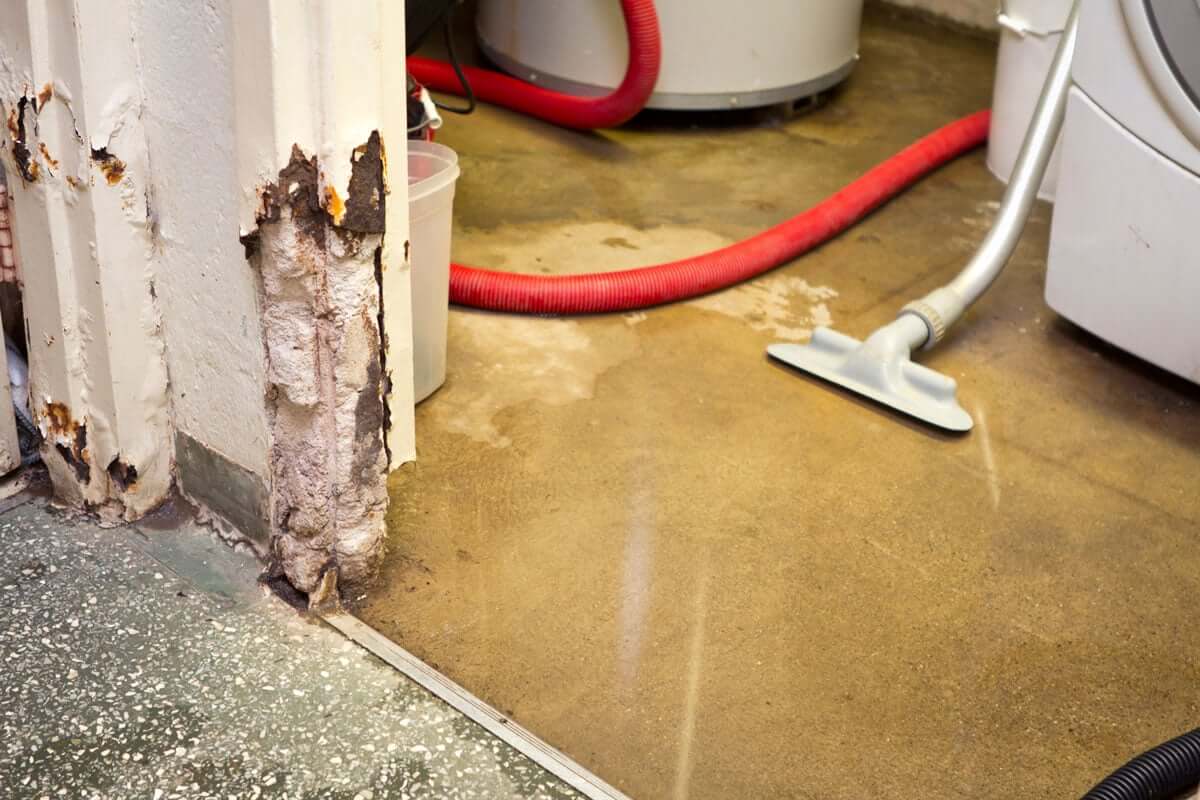 A sewage backup is just about as unpleasant as it gets.  But even a toilet overflow is enough of a health hazard that professional sewage cleanup is universally recommended.  Our crews and microbial remediation specialists will complete downright obsessive cleaning and disinfecting.  And we'll handle proper transportation and disposal and actually neutralize odors rather than temporarily masking them.  We leave your home or business safe, clean, and odor free.
Repairs and Reconstruction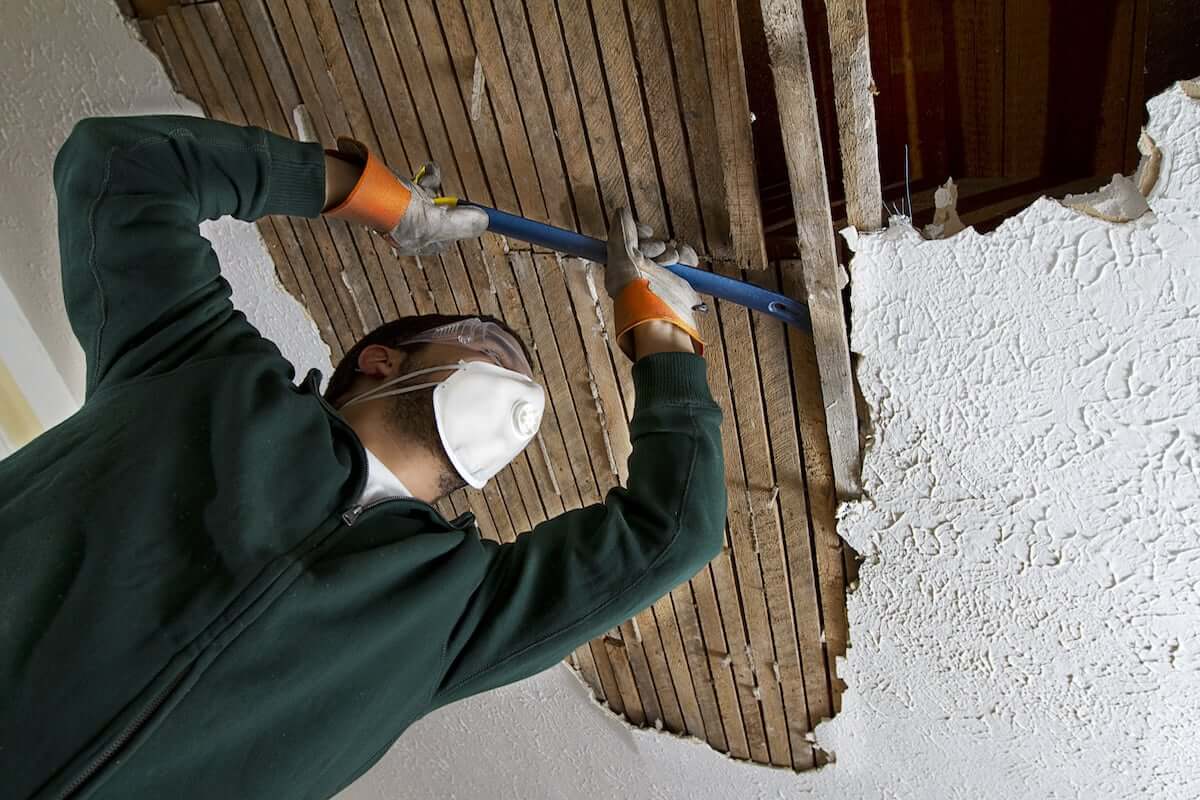 Major plumbing problems, mud slides, and natural flooding can do extensive damage.  We maintain a valid California general contractor's license, enabling us to take care of whatever water damage repair, demolition, and reconstruction you might require.  Our crews include experienced and skilled carpenters as well as flooring, cabinetry, and roofing specialists… just about any trade that might be required.  We'll plan and coordinate everything so you won't have that to deal with during a quite possibly distressing time.